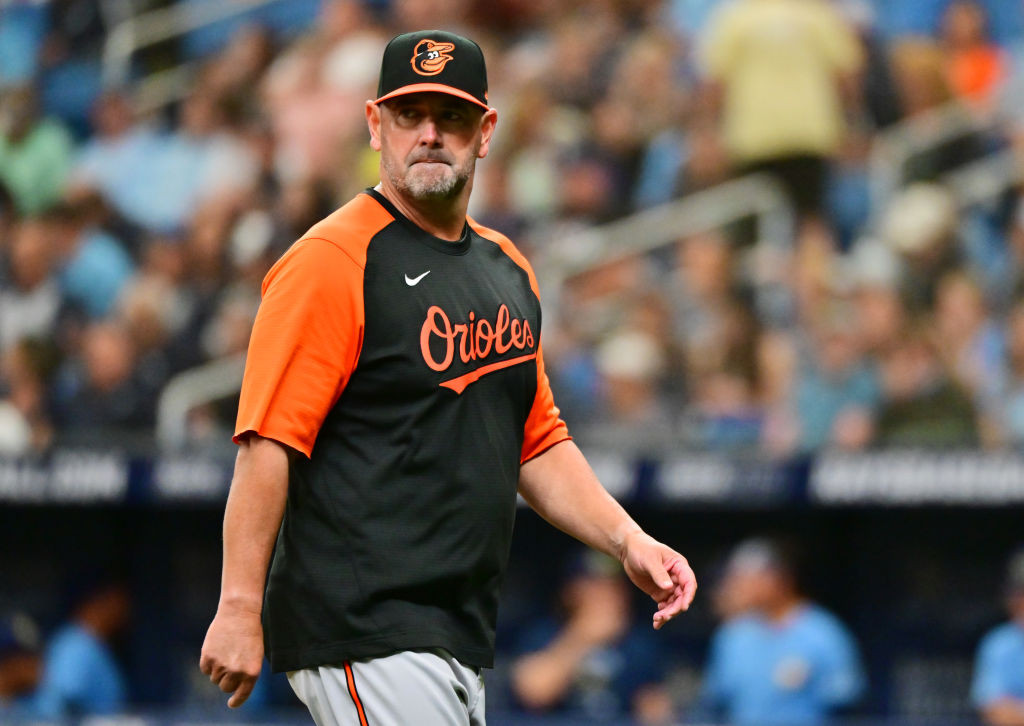 When the Orioles went to a six-man rotation late in the season this year it proved to be pretty important. How much so? At his season-ending press conference yesterday manager Brandon Hyde didn't pull punches on it.
Said Hyde: "For me, when we decided to go to a six-man rotation, that possibly was a season-saver. Because I feel like all those guys, that was kind of crunch time a little bit. And, it allowed all those guys to get an extra day. And they showed what they could be like when they were rested, and I think it was the right thing to do for every one of them because they were flying over their innings (totals from the previous year) because they were pitching so well and we needed them. So, for me, that was a huge part of our season, when we made that decision at that point.
"I'm excited about our rotation going forward. I'm not sure what's going to happen from a roster standpoint, but I know that we have some guys in there that had great experience this year and had really good seasons. And are still really young in their career. Just go back at what Tyler Wells did in the first half. And what he did the last week of the season. Unbelievable. Arguably, our best starting pitcher of the first half, and showed the stuff he had out of the bullpen a couple of years ago.
"Our starting pitching is up and coming. And I think they are only going to get better."
The extra innings some pitchers threw this year and pitching into October should benefit this group next season, even if they gave up 13 runs in eight combined October innings in three playoff games.