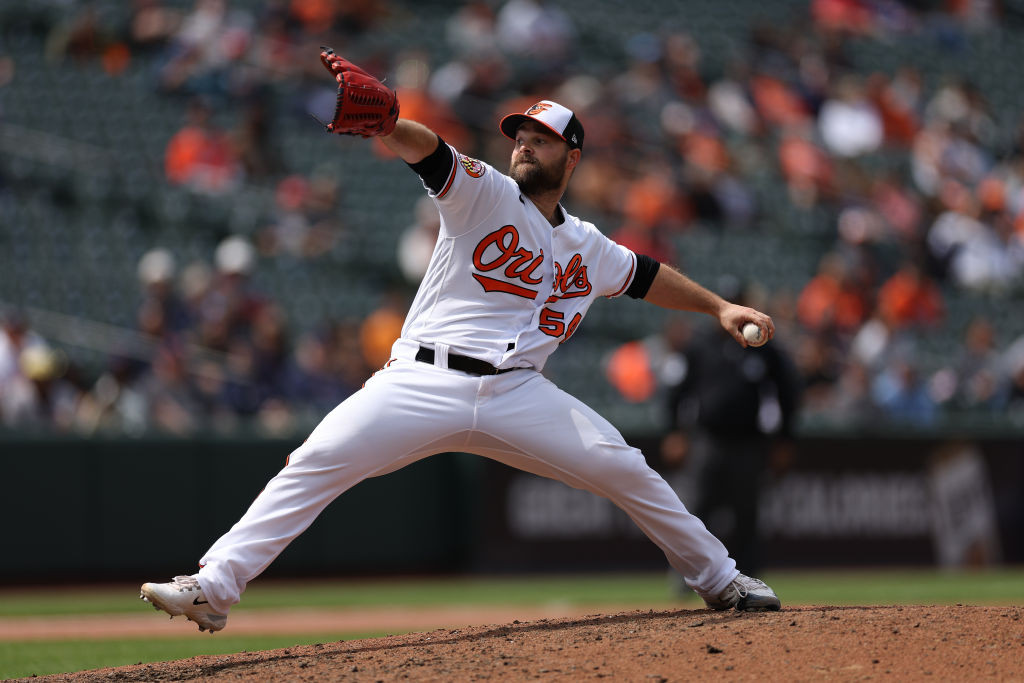 He hasn't pitched for the Orioles since Aug. 5, but they will be thrilled to have one of their high-leverage relievers back tonight. Lefty Danny Coulombe (left bicep tendinitis) was activated off the 15-day injured list and Nick Vespi was optioned back to Triple-A.
Coulombe has been a great addition for the Baltimore bullpen, going 3-1 with a 2.77 ERA in 47 games. Over 39 innings he has allowed 34 hits with nine walks to 48 strikeouts and with a 1.103 WHIP.
Late in a long season, getting a few days to rest his arm was not necessarily a bad thing.
"I think the bicep tendinitis thing, it was probably something I only needed a few days for," said Coulombe this afternoon. "But honestly at this point, it was one of those things we felt it was best to give me the 15 days and be ready for the stretch run. I think it's going to be good. Just really exciting to get going now this last month and a half two months."
Coulombe made one rehab appearance and threw a hitless and scoreless inning with two strikeouts Tuesday night for Triple-A Norfolk.