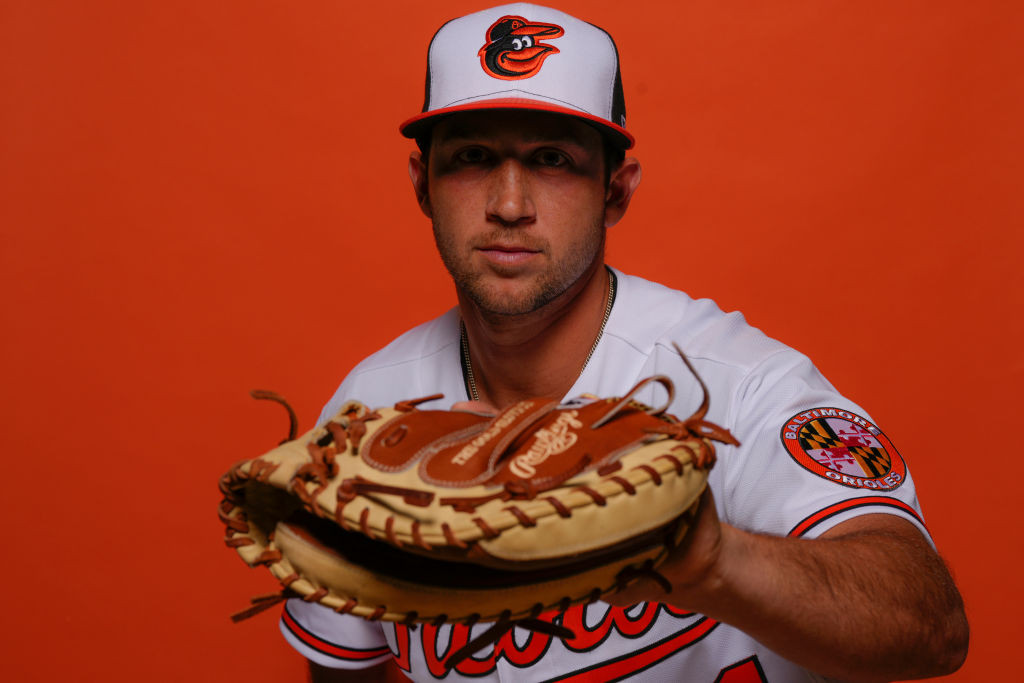 While the Orioles were playing the Toronto Blue Jays over the weekend at Rogers Centre, a catcher from their farm system was soaking in the big league experience, even though he was not on the active Orioles roster.
Catcher Cody Roberts joined Tyler Nevin and Logan Gillaspie as taxi squad players for the series. For Roberts, 26, it was his third time this season on the taxi squad that includes a trip to Boston earlier and a seven-game stretch in late June at the Chicago White Sox and Seattle and this past weekend.
"It's really cool. You get to be around the clubhouse, get to be around the guys. You see kind of the culture that is being built here right now. It's been a cool experience," Roberts said of being on the taxi squad.
An 11th round O's draft pick in 2018 out of the University of North Carolina, Roberts had a huge hit on the final day last year that helped propel Double-A Bowie to the 2021 Eastern League playoffs. This season, in 80 games mostly with Bowie but with a handful of games at Triple-A Norfolk, he has hit .271/.348/.429/.777 with eight homers and 42 RBIs. He is expected to rejoin Norfolk to end the regular season. 
And there is an added bonus as a catcher on taxi squad. Unlike the others, he could stay once the games start and help out pitchers in the bullpen.