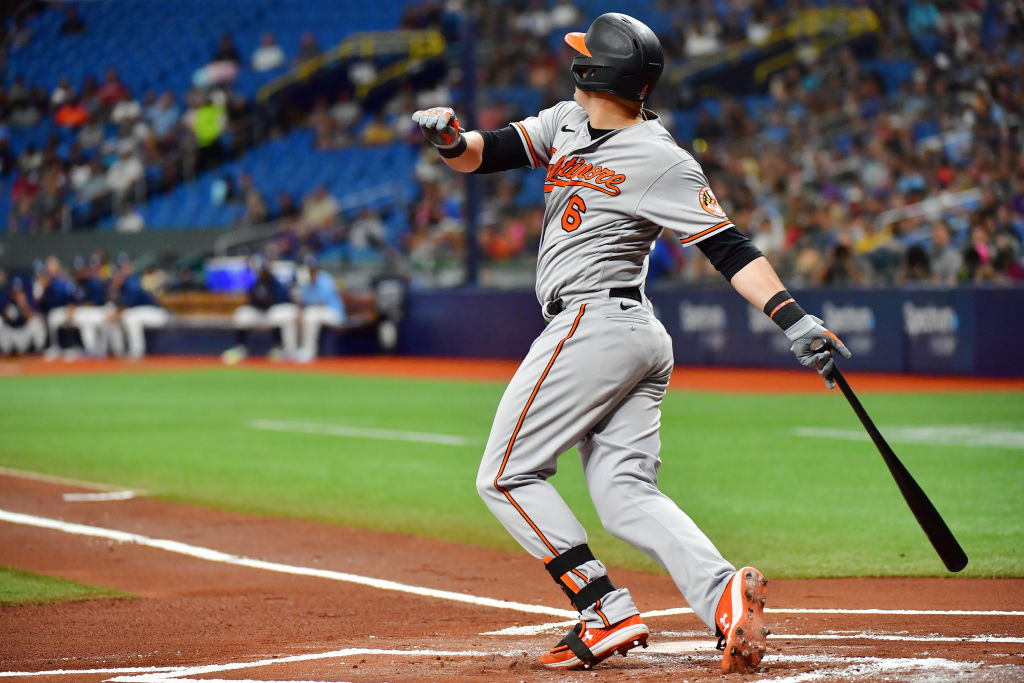 The year was 2021. Yes, it was that recently. On their way to an AL East title and a 100-62 record, the Tampa Bay Rays went 18-1 against the Orioles.
"That was rough," Ryan Mountcastle remembered in the Baltimore clubhouse yesterday morning.
That Orioles team would finish 52-110. Tampa Bay wound up outscoring Baltimore by 79 (150-71) on the year - the second-largest run differential against a single opponent in the divisional era (since 1969), behind only the Los Angeles Dodgers' +82 mark over the San Diego Padres in 1974.
Things are very different now.
After winning nine of 11 games while the Rays have lost 11 of 14, the teams were tied in the standings as of last night. But the Orioles have the AL East lead by percentage points at .611 (58-37) to the Rays at .606 (60-39).