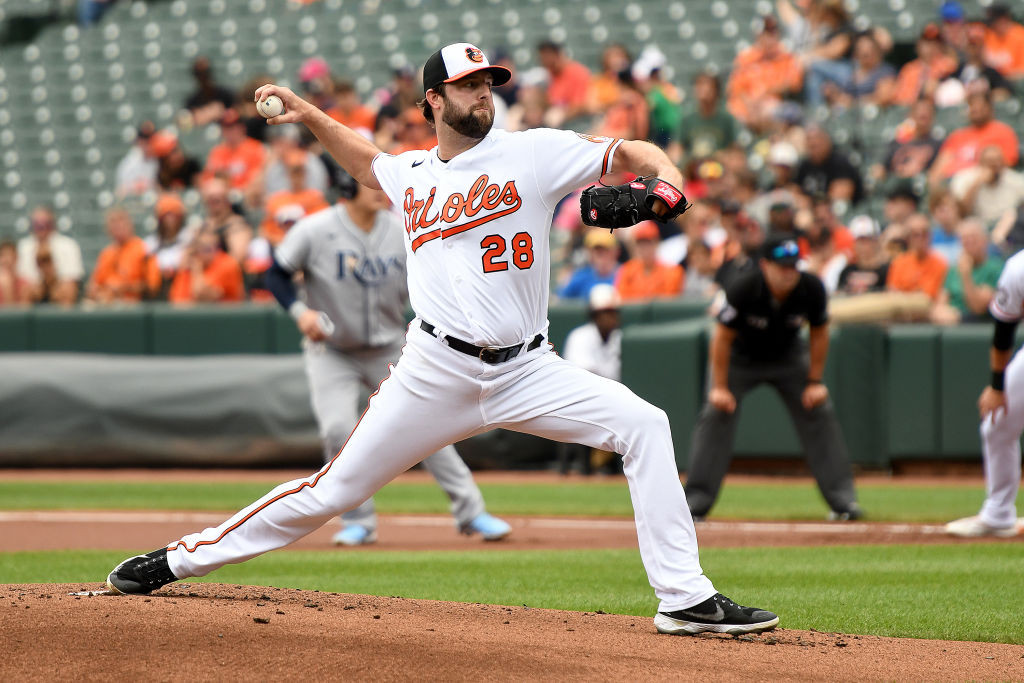 Now two games out of both the second and third American League wild card spots, and four games behind the No. 1 spot held by Toronto, the Orioles begin a three-game series with the Blue Jays tonight at Camden Yards.
It's a big series between two teams that did not play once during the season's first 61 games, and then split four games in mid-June at Toronto's Rogers Centre. The Orioles lost 11-1 in the series opener, won the second game 6-5, lost 7-6 in 10 and then blasted former Oriole Kevin Gausman 10-2 in the fourth game of that series. Gausman allowed seven runs (five earned) over 2 1/3 innings.
The Orioles (56-52) and Blue Jays (60-48) will play six times in the next 10 games and 15 in the last 54 of the O's regular season. They will meet nine times in the last 28 games starting Sept. 5.
The Orioles have not had a lot of success in recent seasons against Toronto. They are 17-35 since the 2019 season and Toronto is unbeaten in its last 13 series versus Baltimore. When the O's went 2-2 in Canada last month it was their first series win or split of three games or more against that team since Aug. 1-4, 2019.
The Orioles are 6-6-1 in series this season against the AL East after going 3-19-2 last year. They are 20-24 versus AL East teams and 13-10 at home against the division. The Orioles are 4-2 their last six division games this season and 8-6 in the last 14.