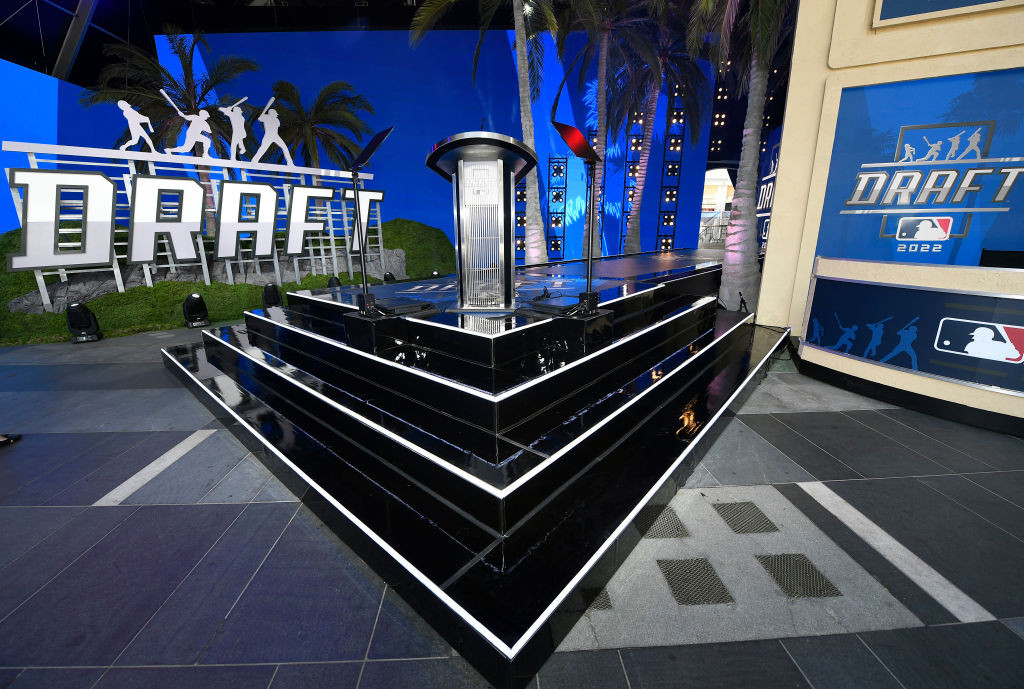 When the Orioles made their third No. 1 overall MLB Draft pick in team history on Sunday night, the pick was a popular one with a couple of the MLB Network analysts. They reacted quite favorably on the telecast when the O's selected high school shortstop Jackson Holliday from Stillwater, Okla.
The son of long-time big league outfielder Matt Holliday, Jackson was Baseball America's national High School Player of the Year. Holliday, who gets 60 grades from scouts for his hit tool, running and arm, is age 18 and hit .685/.749/1.392 (89-for-130) with 29 doubles, six triples, 17 home runs, 74 runs scored, 79 RBIs and 30 stolen bases in 40 games during his senior season. His 89 hits set a national high school record.
He follows Ben McDonald in 1989 and Adley Rutschman in 2019 as O's 1/1 picks and is the first high school position player the team made its top draft pick since Manny Machado in 2010.
The slot amount to sign Holliday is listed at $8,842,200.
"They didn't cut a deal here," said Jim Callis of MLBPipeline.com on the MLB Network draft telecast. "They took one of the best players. I think Jackson Holliday is probably the best combination of hitting ability and ceiling in this draft. He plays on the infield, Druw Jones (drafted second) is an outfielder, there is defensive value here. I like Harold's (Reynolds) Bobby Witt Jr. parallel. He is a five-tool shortstop. I can't think of too many players - and Jackson Holliday is one - that got better in every phase of the game (this season). Better hitter, stronger, faster, better arm, better shortstop as a senior. He was a good player coming in and he's a great player now. I love this pick for the Orioles."