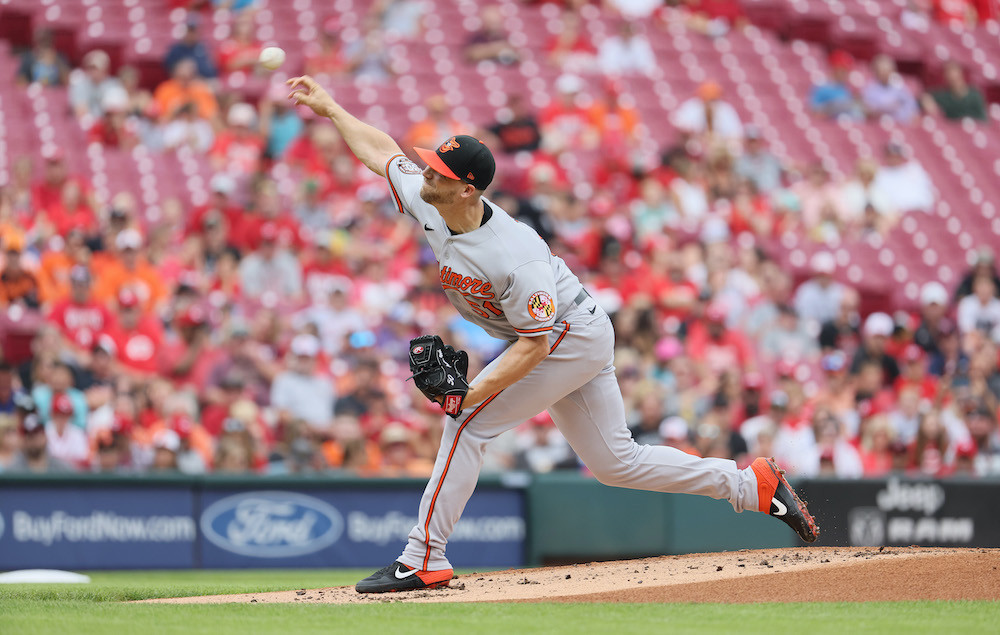 CINCINNATI – The Orioles rallied to pull out a close game in the late innings in the series opener on Friday night and for most of today, it looked like the team might need something similar in the series finale against Cincinnati at Great American Ball Park.
They were locked in a scoreless duel with Reds top pitching prospect lefty Nick Lodolo. And then they fell behind by two runs. They would get even but they would not get their win.
Brandon Drury's 20th homer of the year was a solo shot with two outs in the eighth off the O's Félix Bautista and that lifted the Reds to a 3-2 win in the series finale.
Drury hit a 1-2 splitter that just had enough to go out in left at 372 feet to snap the 2-2 tie and give the Reds the series win.
Bautista's 1.50 ERA was among the best for relievers as he took the mound today.