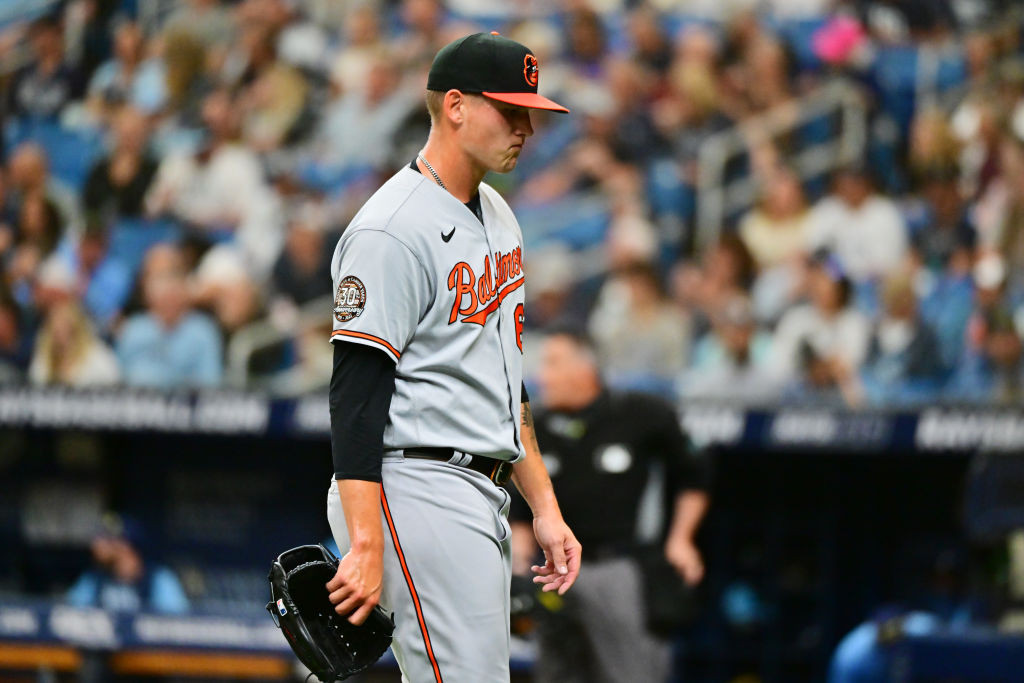 CINCINNATI – Ryan Mountcastle, who went 0-for-4 with a sac fly in the ninth inning Friday night, is not in tonight's starting lineup for the Orioles, getting a rest day. At least to start. But manager Brandon Hyde hinted during his pregame media session that there could be something else contributing to Mountcastle's absence from tonight's lineup.
"He's banged up," said Hyde. "We're getting to that point now where, he's got lot of at-bats, lot of games under these guys' belts, and he's pretty banged up. Just want to give him a day and hopefully he's available off the bench today."
When asked whether Mountcastle is just dealing with "bumps and bruises" or anything more significant, Hyde said "bumps and bruises."
Mountcastle has just two hits his last 31 at-bats over his past eight games. He has not homered his last 19 games. In 22 games this month he is batting .191/.231/.298/.528. and that is after he posted a robust OPS of .959 in June.
Hyde also today had an update on right-hander Tyler Wells, who went on the injured list after his last start, Wednesday against the Rays, when he gave up four runs over 4 1/3 innings.