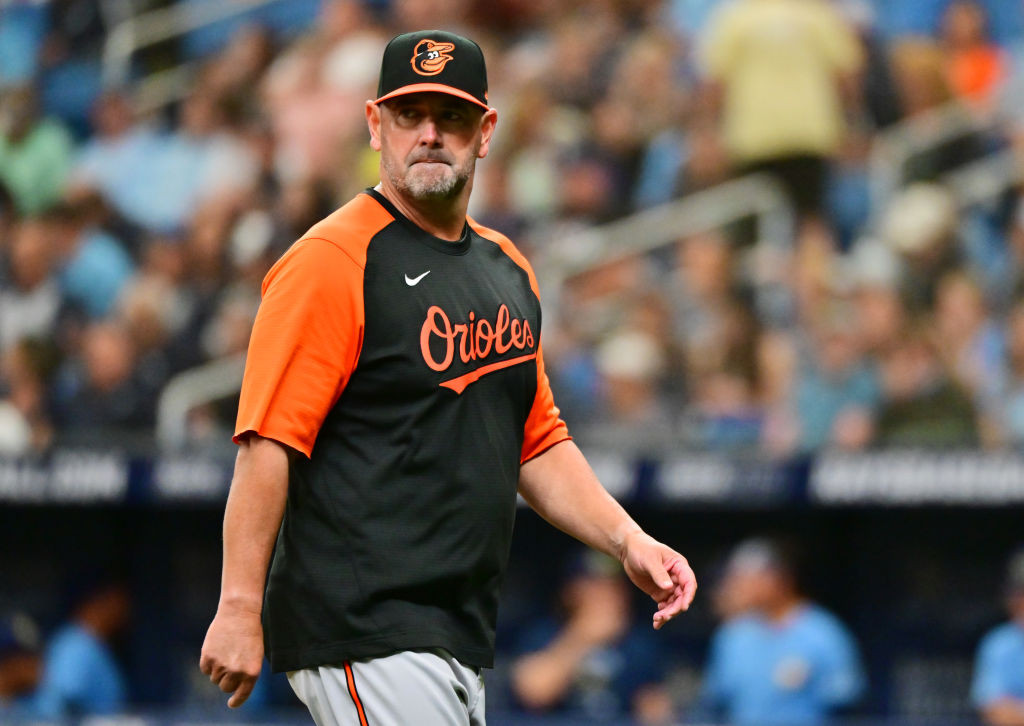 SAN FRANCISCO – The Orioles added infielder/outfielder Josh Lester to their roster today as bullpen lefty Danny Coulombe went on the bereavement list. O's manager Brandon Hyde expects Coulombe, who has 2.08 ERA in 26 games, to miss only the final two games of this series with the San Francisco Giants. He should return for the Orioles' series at Milwaukee, which begins Tuesday.
As for adding Lester, Hyde said the schedule of upcoming starters the O's will be facing helped lead them in his direction to fill that roster spot.
"I'm excited for Josh," Hyde said today in the visitors' dugout at Oracle Park. "He swung the bat so well in spring training for us, off to a good start in Triple-A. We're running into a string of right-handed starters these next handful of games. With the off-day here in a couple of days, we feel like we're in good shape, bullpen-wise, to be able to add another left-handed bat, and the guy is really swinging the bat well in Triple-A, and we're excited to have him.
"We had a lot of options going into the game yesterday knowing we were going to lose Danny. We had three of four scenarios and we had to see how the game played out last night," he said of his roster, which for now carries 14 position players and 12 pitchers.
The team moved bullpen right-hander Dillon Tate to the 60-day injured list with a right elbow flexor strain to create room for Lester on the 40-man roster.