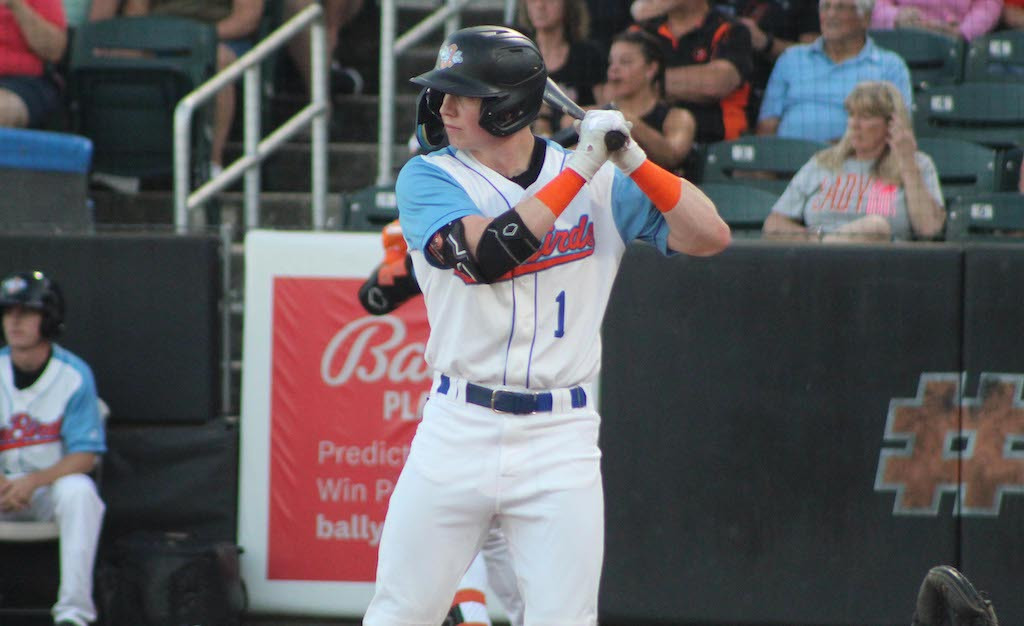 ABERDEEN, Md. – In the minor leagues it's like the equivalent of playing a Game 7 of the World Series. For the O's high Single-A Aberdeen IronBirds affiliate tonight, it's the final game of a series and the season.
Aberdeen hosts Bowling Green, a Tampa Bay Rays farm club, in Game 3 of the best-of-three South Atlantic League championship series at 7:05 p.m. Bowling Green won 5-3 Sunday and Aberdeen won at Ripken Stadium 13-6 last night. Tonight's winner will be the 2022 SAL champions.
The last two O's farm teams to win championships were the Single-A Frederick Keys in 2011 with Manny Machado and Jonathan Schoop in the Carolina League and the Double-A Bowie Baysox in 2015. With a team that included Trey Mancini and Mike Yastrzemski, the Baysox won the Eastern League title.
Aberdeen, an O's affiliate since 2002, had never even won a single playoff series until this year.
Ahead of tonight's winner-take-all game, some notes and quotes from Aberdeen.