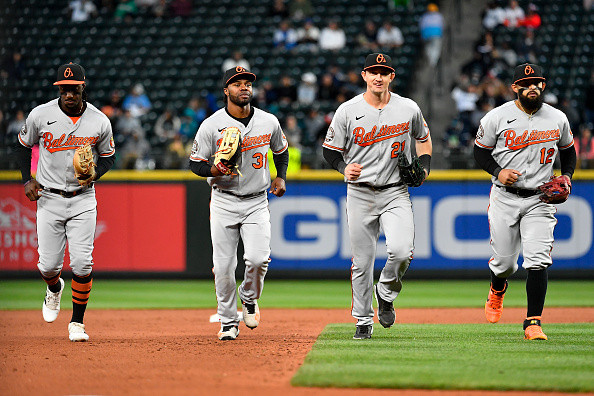 After a game where O's pitching allowed three hits through eight innings and retired 21 batters in a row, two reached to start the last of the ninth and the Orioles lost 3-2 at Minnesota on Friday night.
Closer Jorge López, who had recorded nine straight saves and had not allowed a homer all year, gave up a two-run, walk-off homer to Byron Buxton in the Minnesota win. Luis Arraez led off the ninth with a nine-pitch single to center to set the stage for Buxton to hit his 21st homer of the year to end the game.
The Twins (44-36), leading the AL Central by 1 1/2 games over Cleveland and by 5 1/2 over the Chicago White Sox, improved to 12-9 against AL East teams and 24-17 at home. The Twins have the fourth-most home wins in the AL and tied for fifth-most in baseball. They had lost their past two games via walk-off defeats.
Right-hander Joe Ryan, last night's Twins starter, allowed just two hits and one run over seven innings on 89 pitches. He threw his four-seamer 61 percent of the time at an average velocity of 92 mph, topping at 94.
Minnesota starting pitchers have combined to go 6-2, 2.05 ERA (79.0 IP, 18 ER) with 15 walks, 55 strikeouts, a .201 opponent batting average and eight quality starts in their last 14 games.