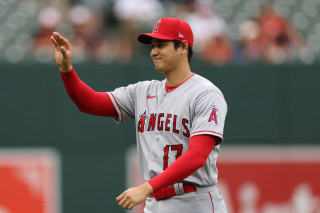 Hey, O's fans look at it this way – the O's Opening Day opponent just became a weaker team. The O's host the Los Angeles Angels on March 28 to start a new season. And look at it this way – Shohei Ohtani is not coming to the American League East.
Juan Soto is headed our way, but Ohtani is not after agreeing to a staggering deal with the Los Angeles Dodgers for 10 years and $700 million.
When free agency began it was thought Ohtani's deal might start with a five in front of it. But not a six, right? Well right, it was not a six.
While we wait to find out if this deal does indeed include a massive amount of deferred money, the $70 million dollar average annual value tops the Oakland Athletics entire season payroll for 2023 of $62.2 million per Sportrac. The Orioles, per that outlet, were at $71.1 million for last season.
Ohtani's deal is such a whopper it doubles the combined totals of the previous two biggest MLB free agent contracts which were the Aaron Judge deal last year of nine years for $360 million and Bryce Harper's Phillies deal of 13 years for $330 million.