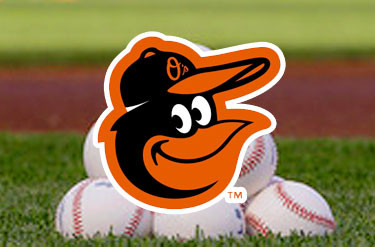 MASN to re-air Game 2 of ALDS on Wednesday night at 6:30 p.m. (updated with Game 3 rebroadcast Thursday at 6:30 p.m.)
The throw from Orioles shortstop J.J. Hardy had barely nestled into first baseman Steve Pearce's mitt to end Game 2 of the American League Division Series on Friday when fans were already clamoring for MASN to re-air the thrilling game as an "Orioles Classic."
Well, we heard the requests on Facebook and Twitter, and you'll now get your wish.
What better way to prepare for Friday's opening game of the American League Championship Series against the Royals than to relive Game 2 of the ALDS, when Delmon Young's pinch-hit three-run double capped an eighth-inning rally that helped the O's to a 7-6 win over the Tigers, setting the stage for a three-game sweep?
MASN has acquired the rights to the game originally broadcast on TBS and will re-air the contest on Wednesday, Oct. 8 at 6:30 p.m. on MASN HD, immediately after that evening's edition of "The Mid-Atlantic Sports Report."
So tune in to relive one of the most uplifting victories in recent history - and get ready for the next round of the postseason.
Update: What's better than one thrilling playoff victory? How about a clincher that finishes off a sweep and advances your team to the next round?
MASN will re-air Game 3 of the ALDS - the game where the Orioles completed a three-game sweep of the Tigers - on Thursday, Oct. 9 at 6:30 p.m.
If you were lucky enough to be at Comerica Park in person, you'll want to watch the TBS broadcast that you missed. And if you caught the original broadcast, you'll want to relive the excitement of seeing the Orioles advance to the American League Championship Series for the first time since 1997.
By accepting you will be accessing a service provided by a third-party external to https://www.masnsports.com/