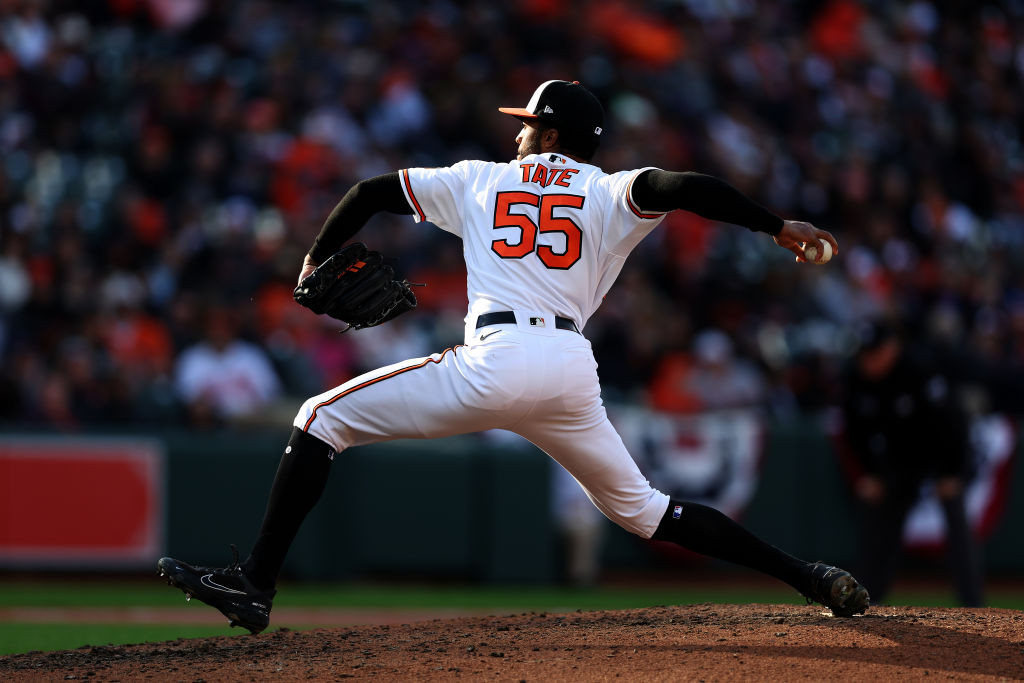 Orioles reliever Dillon Tate is ready to begin his injury rehab assignment Tuesday night with High-A Aberdeen, which is playing in Wilmington, Del.
Tate didn't pitch in spring training due to a right elbow flexor strain. The injury surfaced in November, denying him a chance to join Team USA in the World Baseball Classic.
Early projections from the club had Tate being out until mid-to-late May.
Asked whether Tate's return to game action is faster than anticipated, manager Brandon Hyde said, "I think it's pretty much on schedule."
The Orioles won't assign a specific total of appearances for Tate before he's deemed ready to be activated.