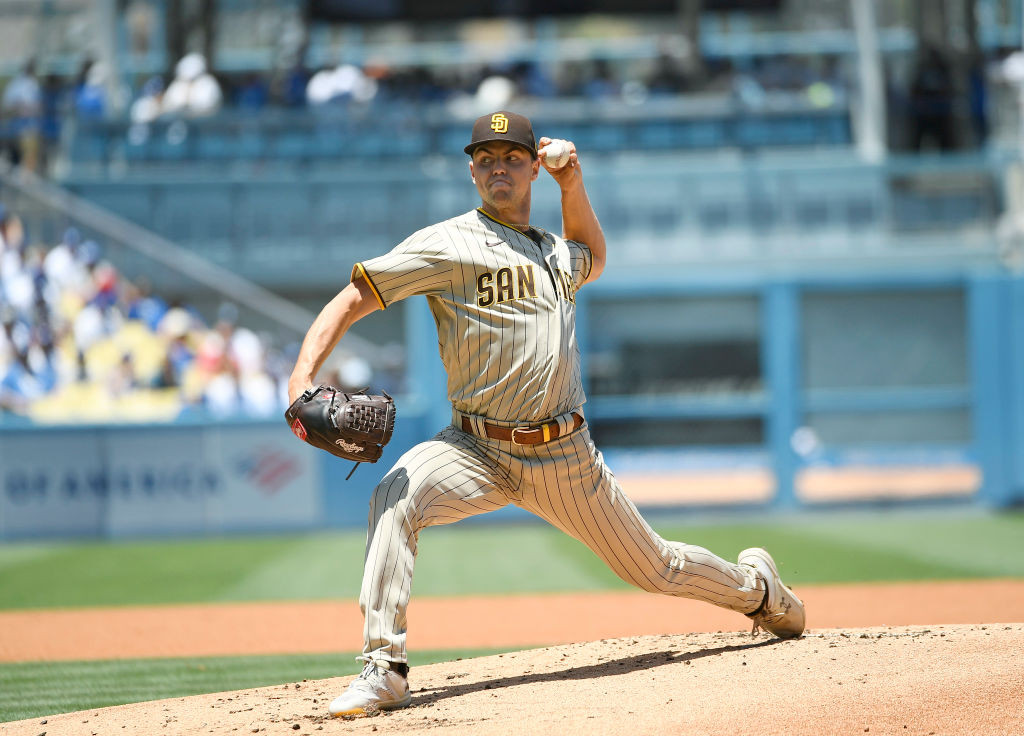 NEW YORK – MacKenzie Gore's path toward pitching for the Nationals before season's end became clearer today when the rehabbing left-hander took what should be his final step before he's cleared to face live hitters.
Gore threw a bullpen session this afternoon at Citi Field, the third time he's thrown off a mound as he returns from elbow inflammation. Provided he emerges from this latest session with no setbacks, he'll now be slated to pitch a simulated game against teammates next week in St. Louis, according to manager Davey Martinez.
That 50-pitch simulated game would offer Gore his first opportunity to face live hitters since his July 25 outing for the Padres, after which he was placed on the 15-day injured list with elbow inflammation. The Nationals acquired the 23-year-old in last month's Juan Soto-Josh Bell blockbuster and inherited his rehab program.
All along, the club's intention has been to get Gore ready to pitch in a major league game before season's end.
"Our goal, if everything goes well, is to get him to start a game here and see how he feels after that," Martinez said. "Hopefully everything goes well, and we know when wintertime comes, he could just go on his regular program and get ready for spring training."