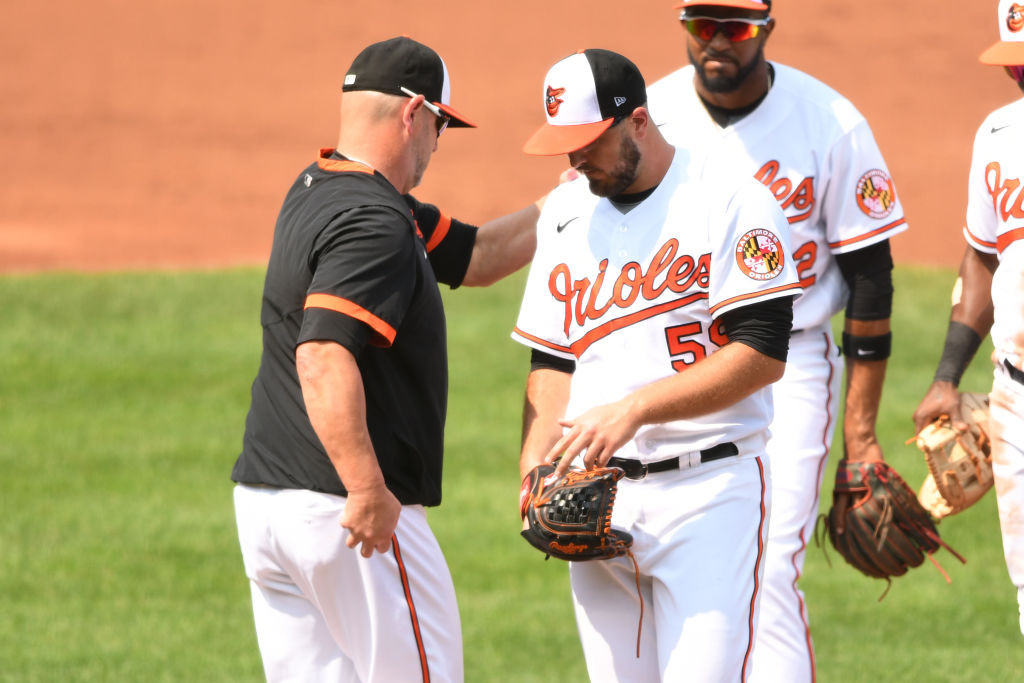 The annual revealing of the non-roster invites for spring training bring equal parts curiosity over the biggest names and the group of suspicious omissions. The latter can be fueled by prospect status or by previous opportunities in the majors. There's got to be a reason for the exclusion.
The same holds true when the Orioles share their list of extra players brought over from minor league camp for home games or the travel roster.
Zac Lowther was absent from all of it.
Didn't receive an invitation, didn't appear at Ed Smith Stadium or on the team bus.
So, what exactly is going on with Lowther, 27, who made his major league debut in 2021, got one relief appearance the following season and seems to have disappeared?