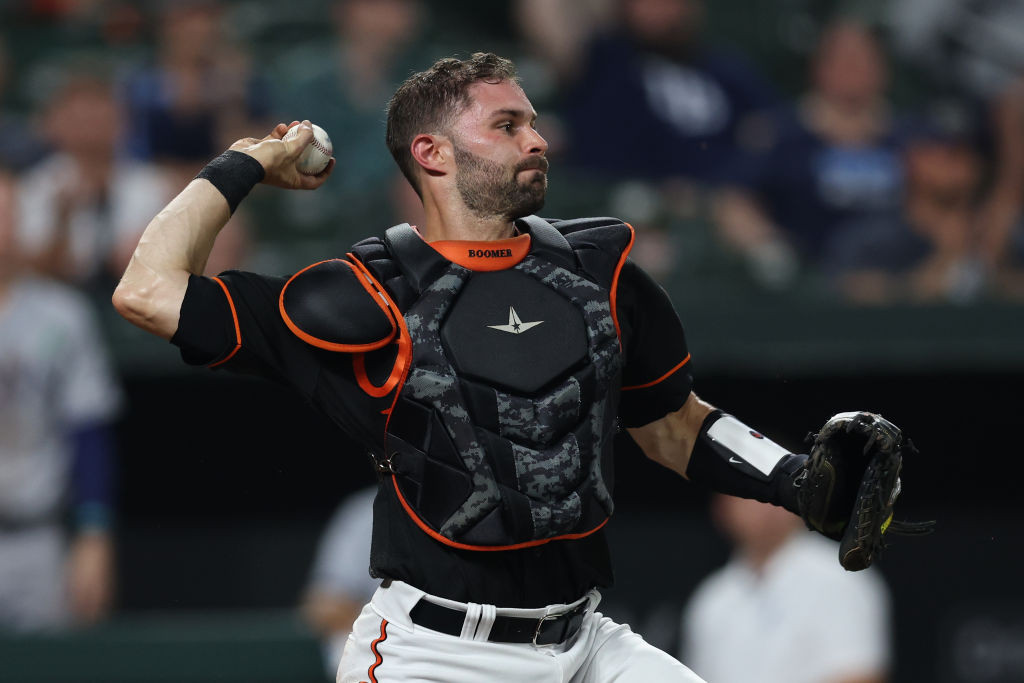 BOSTON – A long season awaits Anthony Bemboom, whether he's in the majors or catching at Triple-A, but he's already set aside some time for reflection. How could he not?
Bemboom has been through a lot, starting with his decision to re-sign with the Orioles following the 2022 season. He was put on the 40-man roster and removed a month later, already knowing, it appeared, that the Orioles wanted to keep him in the organization but likely would have to outright him.
More unexpected was the trade that brought catcher James McCann from the Mets on Dec. 21. Bemboom had no shot at making his second straight Opening Day roster unless an injury created an opportunity.
The unpredictability of sports struck again.
McCann developed soreness in his left oblique about a week before the Orioles broke camp. He tried hitting off a tee, the session didn't go as he hoped, and the Orioles placed him on the 10-day injured list and selected Bemboom's contract.