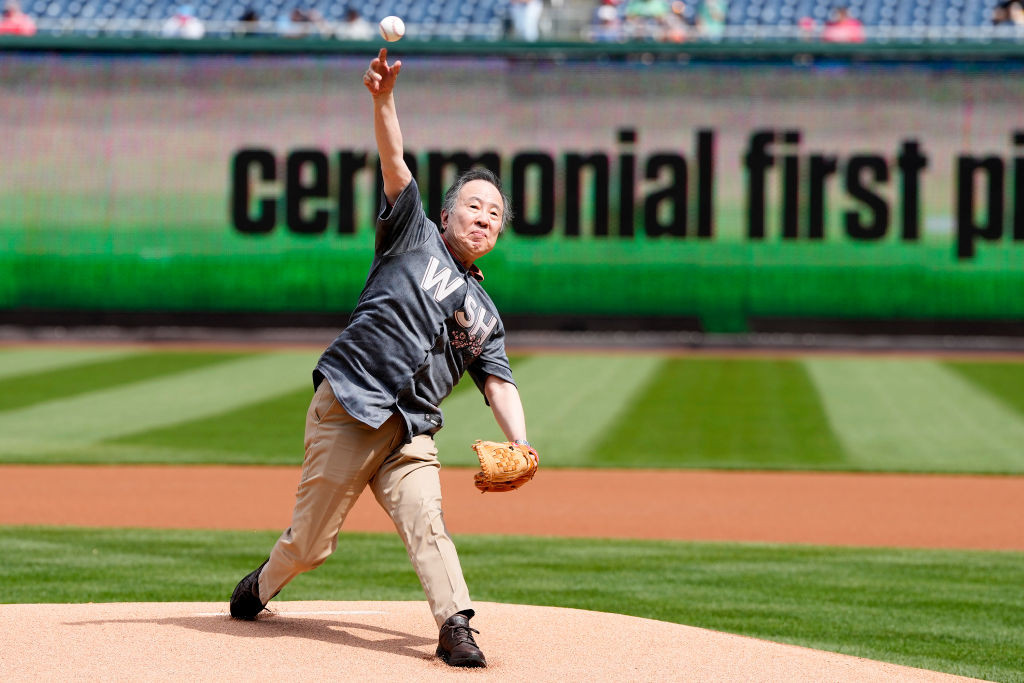 The Washington Nationals proudly welcomed representatives from the National Cherry Blossom Festival and the Embassy of Japan for today's annual Blossoms & Baseball game.
Prior to today's event, the NCBF, in partnership with the Embassy, donated a National Cherry Blossom Festival giant cherry blossom sculpture to the Nationals for display at Nationals Park. The sculpture, titled Refresh, Renew, Rebloom, was designed and painted by Prism Specialties Art Restoration. It was temporarily on display in the Navy Yard neighborhood in 2022 and will now be displayed on ballpark's main concourse near the Washington Suites.
Today's ceremonial first pitch was thrown by Ambassador of Japan to the United States Koji Tomita.
Last month, the Embassy hosted a World Baseball Classic celebration, including strong cherry blossoms representation, welcoming representatives from the tournament's participating teams as well as the Washington Nationals and NCBF.