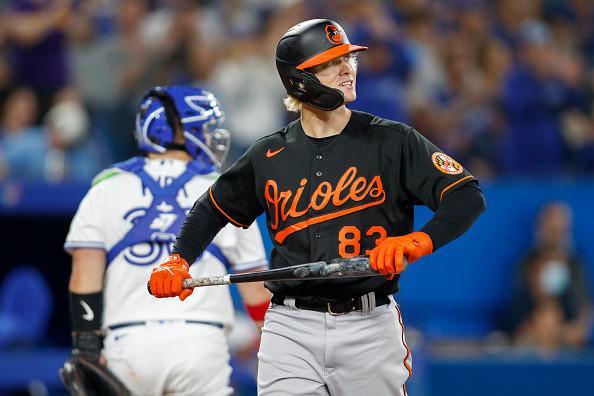 The revelation this week that the Orioles led the majors with eight players ranked among Baseball America's top 100 prospects, the most in franchise history, illustrated the massive gains made by a farm system that routinely drew heavy criticism for its light weight.
Only the second team to have two different players, catcher Adley Rutschman and infielder Gunnar Henderson, ranked first in back-to-back years, after the Cardinals' J.D. Drew in 1999 and Rick Ankiel in 2000. The first to do it in consecutive years with players from the same draft class.  
The appropriate and predictable focus fell upon the Big Eight: Henderson, Grayson Rodriguez (sixth), Jackson Holliday (15th), Colton Cowser (41st), DL Hall (75th), Jordan Westburg (76th), Connor Norby (93rd) and Joey Ortiz (95th).
Henderson will lose his prospect eligibility early this season. Happens to the best of them. Hall made his major league debut before Henderson and has an excellent chance to break camp with the team, so he's also on the clock.
Norby and Ortiz shot into the top 100 with huge 2022 campaigns. They seemed neglected. Ortiz is rated 17th in MLBPipeline's top 30 Orioles prospects.