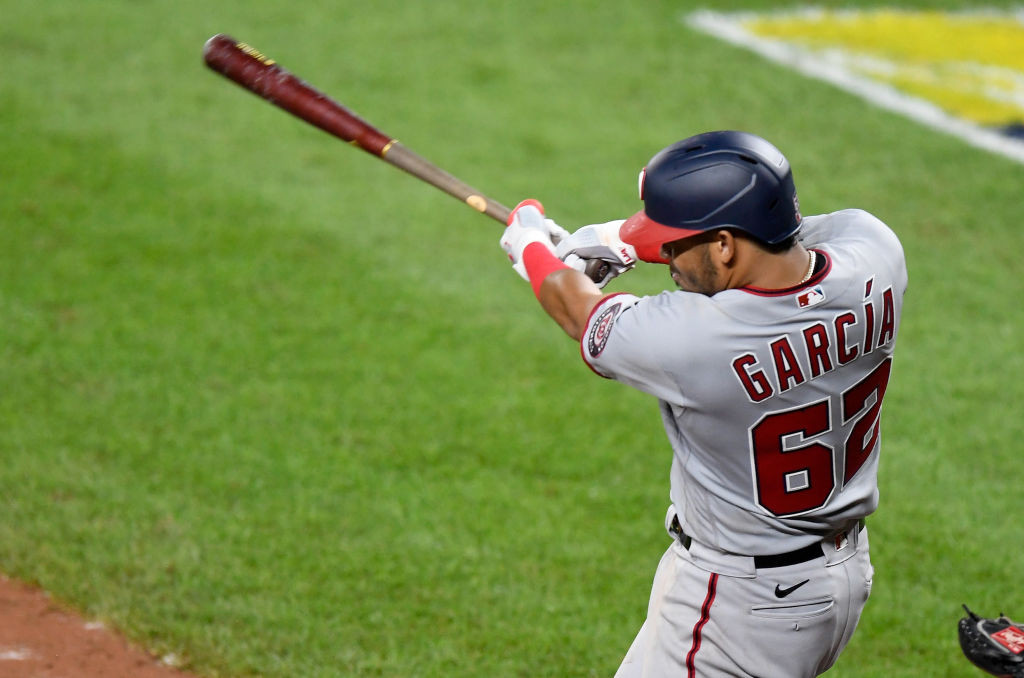 MILWAUKEE – The Nationals' decision to demote Luis García to Triple-A in early August was grounded in a desire for the struggling second baseman to develop better pregame routines that would hopefully translate into better in-game results.
And when they made the decision to call Garcia back up from Rochester last week, the Nats seemed to be indicating he had taken that message to heart and was ready to see how it translated to the big leagues again.
Eight games in, though, Garcia's results still don't match the process. If anything, he's producing less now than he did in his previous big-league stint.
Since his Sept. 8 recall, Garcia is a mere 2-for-22 at the plate. He has zero extra-base hits. He has drawn one walk while striking out five times.
"Since he's been here, he's worked super hard on everything," manager Davey Martinez said. "He's got a really good routine going. He's doing everything we've asked him to do. The hits aren't coming right now, but I'm happy that he's going out there and really trying to compete and doing things we want. The hits will come."