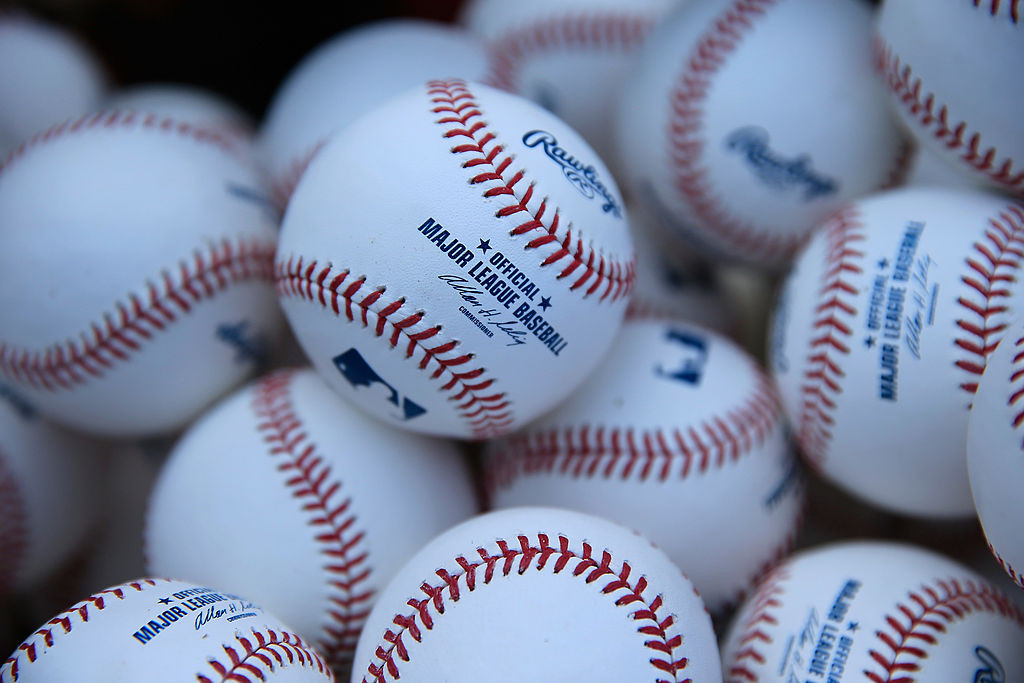 Ukraine Ambassador Oksana Markarova to throw out ceremonial first pitch at Washington Nationals Opening Day
Ambassador Extraordinary and Plenipotentiary of Ukraine to the United States Oksana Markarova will throw out the ceremonial first pitch prior to the Washington Nationals Opening Day game on Thursday, March 30, at 1:05 p.m ET.
"We are honored to have Ambassador Markarova join us as we celebrate the start of the baseball season," said Washington Nationals managing principal owner Mark D. Lerner. "We deeply admire Ambassador Markarova's leadership and courage, and the strength of all Ukrainian people, during this most difficult time, and we are proud to lend our support as we stand with Ukraine."
Ambassador Oksana Markarova will be joined on the field by her daughter Anna, as well as Oleksandr Rozhkov, Military Attaché at the Embassy of Ukraine to the United States.
"I am honored to start this Opening Day, and I am sincerely grateful to all Americans for standing with Ukraine as we fight for our homes, dignity, freedom, and independence. This war has already claimed the lives of hundreds of Ukrainian athletes and coaches, including one baseball player who fought within the ranks of Ukrainian armed forces. Since the very first days of Russia's large-scale military aggression, thousands of Ukrainian athletes volunteered to defend their country, 56 baseball players among them. We share the passion for freedom and baseball with the USA, and we will win together," said the Ambassador.
Oksana Markarova was appointed the Ukraine's Ambassador to the United States and arrived in Washington, D.C. on Apr 20, 2021. She served in Ukraine's Ministry of Finance in 2015-20 as First deputy Minister and Government commissioner on investments and then since 2018 as a Minister of Finance. Ambassador Markarova serves on the Boards of UkraineHouse DC foundation in Washington D.C.; Kyiv-Mohyla Academy; Ukrainian Development Foundation and supports Ukrainian Catholic University and Ukrainian Press Museum-Archive. She holds BS and MS degrees in Environmental Science from Kyiv-Mohyla Academy in Ukraine and MPA in public finance from Indiana University with academic excellency and best international student awards. Markarova is married with four children and a grandson.
The Washington Nationals open the 2023 season at home on Thursday, March 30, at 1:05 p.m. ET against the Atlanta Braves. Gates open at 11:30 a.m. ET, and on-field pregame ceremonies begin at 12:20 p.m. ET. Tickets are available at nats.com/Tickets.
Individuals wishing to provide support to Ukraine are encouraged to visit U24.gov.ua.
By accepting you will be accessing a service provided by a third-party external to https://www.masnsports.com/