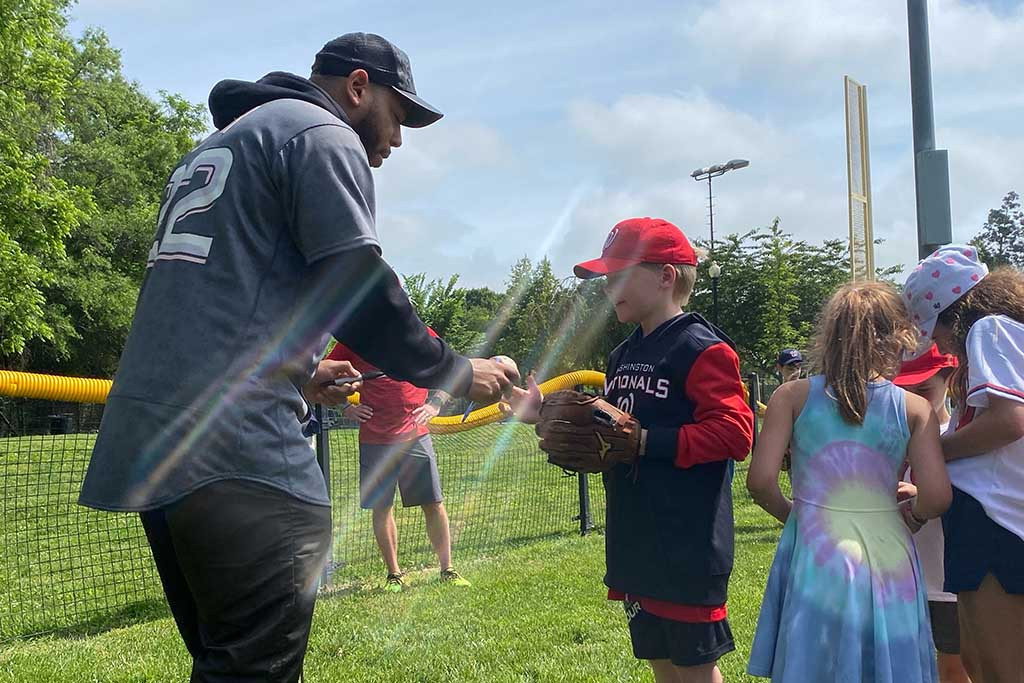 It's common during homestands to find Nationals players out and about in D.C., getting active in the community. The organization has been committed to giving back to the area for a long time, centered around its Youth Baseball Academy.
But the players don't have to be at the academy to get involved in youth baseball around town. That's why Dominic Smith and other Nats players found themselves in Livingston Park in Chevy Chase yesterday morning with a group of Capitol City Little League kids – my 8-year-old nephew Jack included – ahead of their late-afternoon game.
"I had a great time today," Smith said Saturday before the Nats' 5-2 win over the Tigers. "Over there, Capitol City Little League, got to see a bunch of different age groups from like 8 to like 12. And just to see them, see the energy that they brought, I kind of fed off of that and I had a great time. Those kids are very competitive. They got some really good coaches out there because some of those swings were really impressive, especially for the age groups. And it was just fun. It was a great day to just spend some time with them and get to show them who I am as a person because sometimes they don't get to see stuff like that."
Smith and the kids went through typical baseball drills like hitting balls off a practice tee. It must feel good as a kid to get a couple of good hacks in and have a major leaguer be impressed by your swing.
And the kids should be impressed by Smith's swing as of late. Before yesterday's 0-for-4 outing, he had been hitting .343 over his previous 20 games to raise his batting average by 54 points.