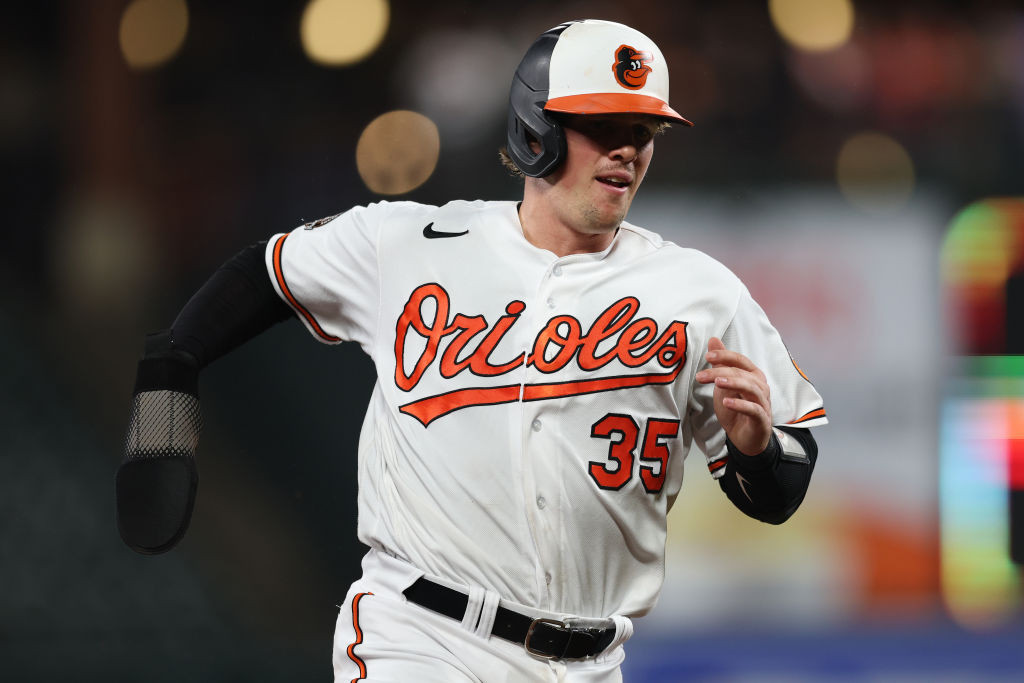 If projection systems prove correct, by the end of the 2023 baseball season, Orioles catcher Adley Rutschman will have had another strong season. One strong enough to place him alongside the best players in the game.
Baltimorean Dan Szymborski, Senior writer for FanGraphs.com, contributor to ESPN, a data consultant and Baseball Writers' Association of America member, has run his ZiPS projection system since 2004. The computer projections use multi-year statistics, with more recent seasons weighted more heavily to attempt to tell us what stats the player might produce for the year ahead.
Szymborski's system projects a final Wins Above Replacement number of 4.7 for Rutschman for the coming year. While that would actually be less than his 5.3 fWAR of 2022, it would place him among the top 10 or 12 players in baseball and Szymborski said he would rank behind Mike Trout and a few others and would be ahead of a talent such as Mookie Betts.
ZiPS sees Rutschman batting .262/.363/.460 this year with an .823 OPS, producing an OPS+ of 126, which is 26 percent above league average. He would hit 39 doubles with one triple, 18 homers and 63 RBIs.
Szymborski said his system projects a one in 10 chance that Rutschman could max out by batting .308/.417/.568, which would produce a .985 OPS for a 166 OPS+. Those numbers, if reached, would lead to 7.4 WAR. There have been just 24 catcher seasons of 7.0 WAR or better – one by former O's backstop Chris Hoiles. That projection has Rutschman hitting 26 home runs and close to 50 doubles.