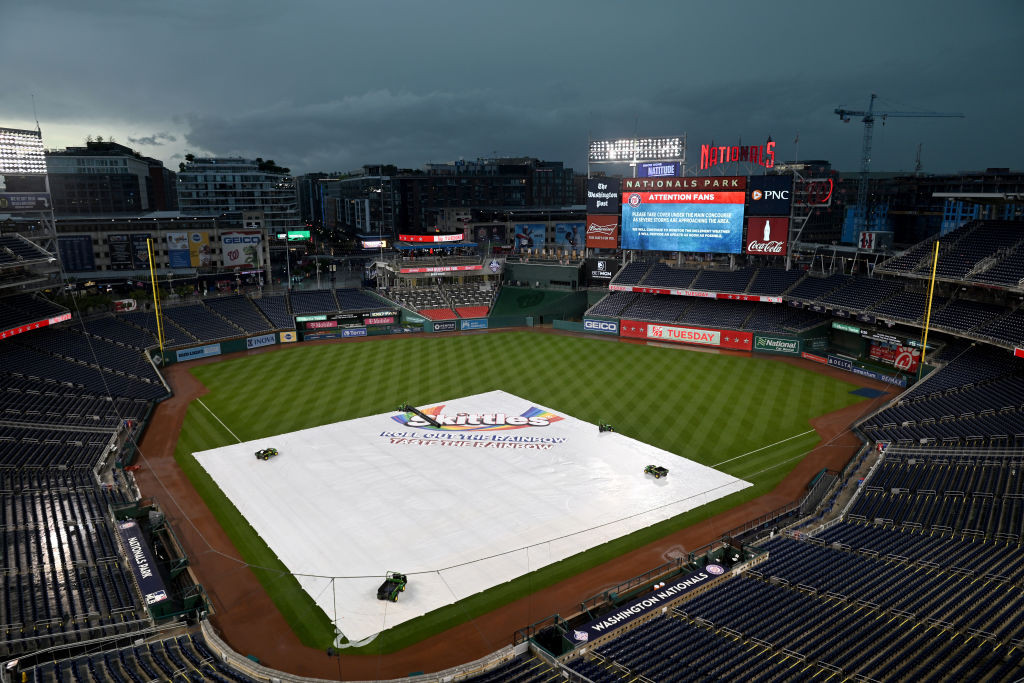 The final week of the season, with seven games against NL East contenders crammed into six days, always loomed as a tough closing stretch for the Nationals. But now that stretch looks even tougher. And it might have to be extended to a seventh day, depending on a variety of factors.
When Major League Baseball put outs its initial 2022 schedule, this was supposed to be the final weekend. The Nationals would host the Phillies for three games, wrapping everything up Sunday.
But then came the interminable offseason lockout that stretched into spring training and ultimately delayed Opening Day by a week. And rather than cancel that week's worth of games lost, MLB chose to insert them into the original schedule.
The Nats, who were supposed to host the Phillies for a two-game series the first week of April, wound up having a pair of Saturday doubleheaders added (one in June, one this weekend) to make up those games. They also had their originally planned opening series at the Mets tacked on to the end of the schedule, so they'll now play Monday-Wednesday at Citi Field.
Now throw the remnants of Hurricane Ian into the mix, and you get this current mess. Worried about the weekend forecast of rain, the Nationals took Saturday night's game and bumped it up to this afternoon at 1:05 p.m., creating a day-night doubleheader. In theory, the Nats and Phillies will play three games in the span of 27 hours, then wait for the worst of the rain to clear out before finishing the series Sunday at 1:35 p.m.