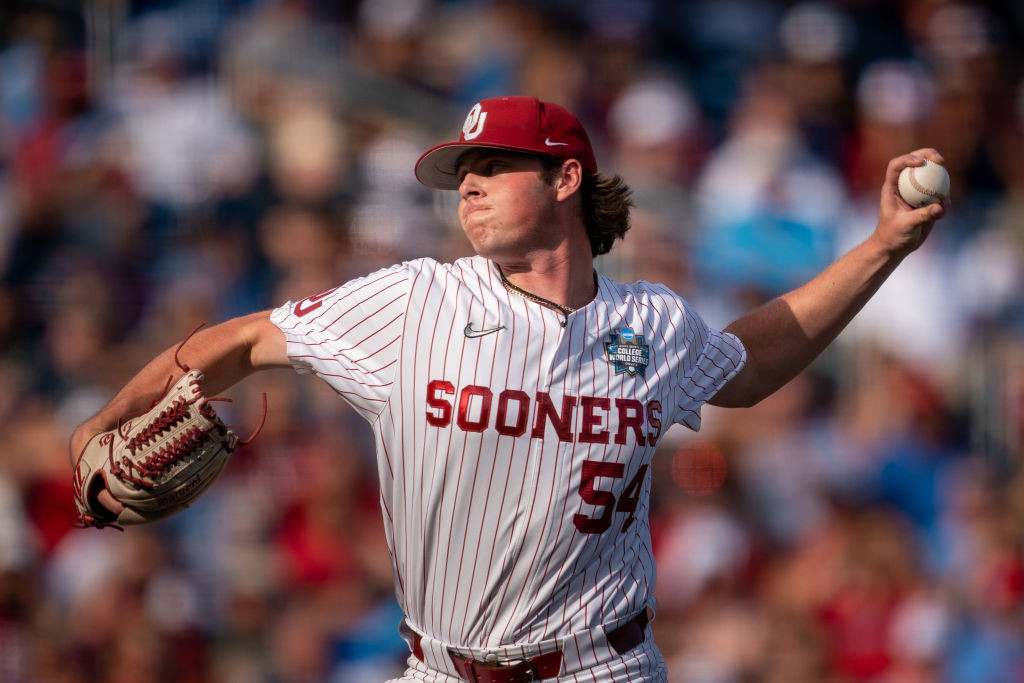 The second day of the 2022 MLB Draft is underway, with the Nationals set to make eight picks between the third and 10th rounds this afternoon.
They started this year's draft by selecting 18-year-old outfielder Elijah Green out of IMG Academy in Bradenton, Fla. The son of former NFL tight end Eric Green, he is said to potentially be "an impactful superstar," according to longtime assistant general manager and vice president of scouting operations Kris Kline.
In the second round, the Nats selected left-hander Jake Bennett out of the University of Oklahoma. They got their big starting pitcher in Bennett, who is listed as 6-foot-6 with a wingspan over 70 inches on the mound. The Nats previously drafted Bennett out of Bixby (Okla.) High School in the 39th round of the 2019 draft, but the southpaw decided to follow high school teammate and current top prospect Cade Cavalli to Norman. They are now reunited in the Nats farm system.
Then they turned their attention to the eight picks on Monday, and by the end of the afternoon, the Nats had eight more prospects for their minor league system.
"I thought it went really, really well," Kline said on a Zoom call with reporters after the conclusion of the 10th round. "It was one of those drafts where it was a position-player-heavy draft. And so the pitchers you wanted, you either got them or you didn't. You ID'd them early. Some of them were hurt. Some of them were healthy and got hurt. Some were hurt and got healthy. It was just one of those years."