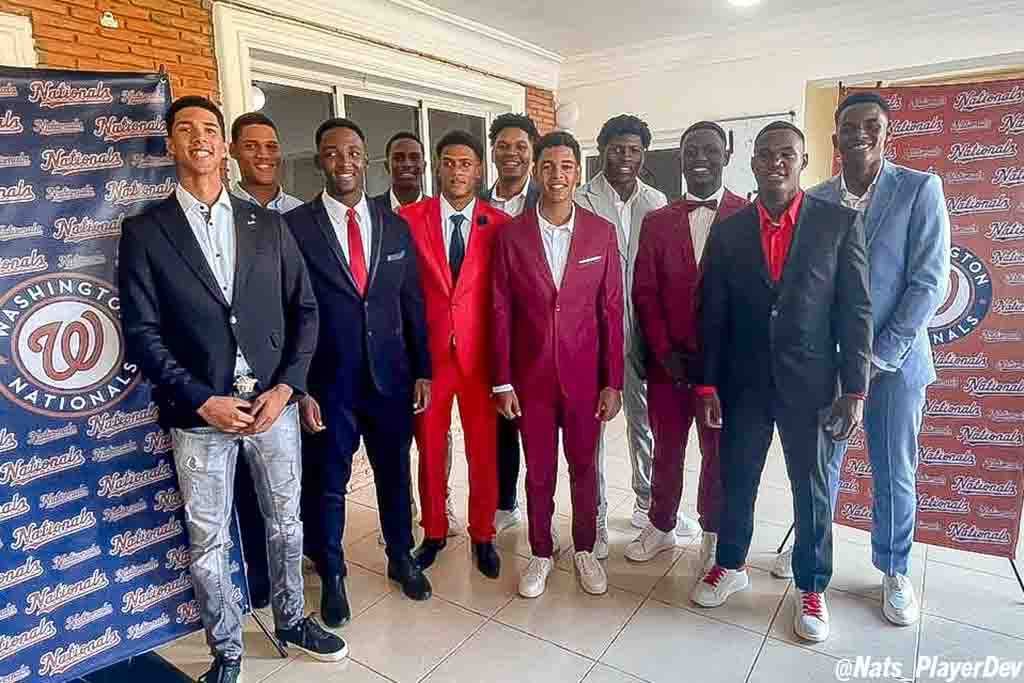 With the international signing period opening on Sunday, the Nationals agreed to terms with 14 amateur free agents.
A lot was made of the inclusion of Elian Soto, the younger brother of former Nationals superstar outfielder Juan Soto who flipped his intention to sign with the Mets a year ago just months before his older brother was traded to the Padres.
But the younger Soto, who also hits from the left side and was interestingly labeled as an outfielder in the Nats' official release after also playing third base last year, is just one player. And quite frankly, he is not as highly regarded as his brother and fellow signees of this class.
So let's take a look at three other players the Nationals signed over the weekend who are highly thought of in this last group of international signings.
Manuel Cabrera is a 16-year-old shortstop out of the Dominican Republic who reportedly signed for $500,000 and is MLB Pipeline's No. 39 ranked prospect in this class. Scouting reports say he has the defensive abilities, including a strong arm, to play any position in the infield and has the bat speed and strength from the right side of the plate to have an upside to hit at the top of the lineup. He's also been praised for his baseball IQ.