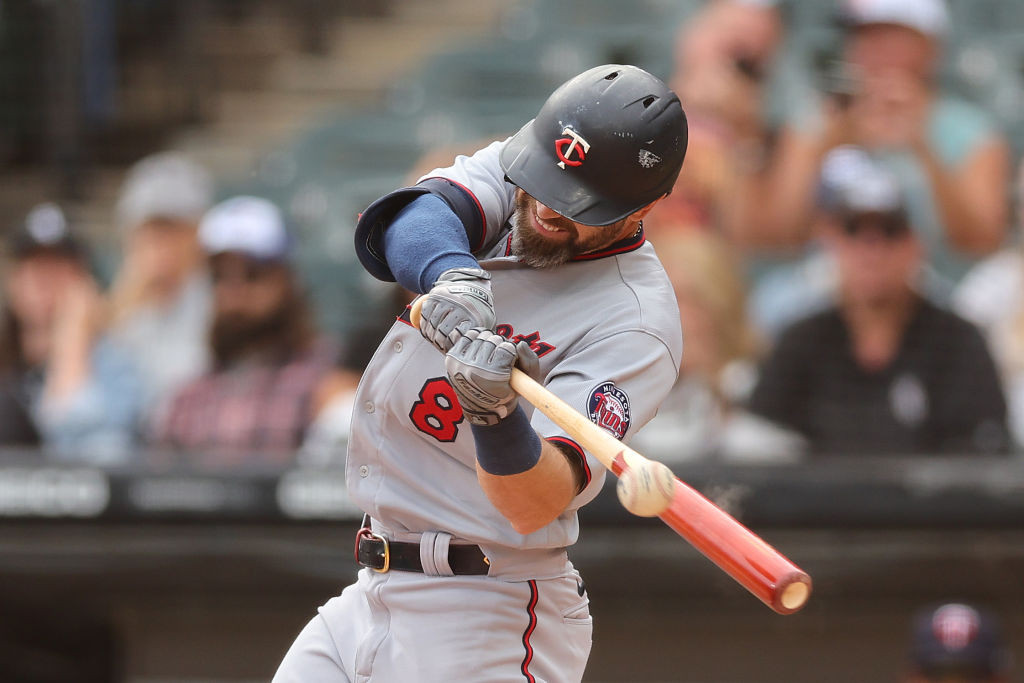 Outfielder Jake Cave is no longer eligible for arbitration.
The Orioles reduced their list today by agreeing to terms with Cave on a split contract for the 2023 season, with his salary determined by whether he's in the majors or minors.
Cave was claimed off waivers from the Twins on Oct. 11, the Orioles' second roster move following the season. They designated reliever Jake Reed for assignment and the Red Sox claimed him.
Cave, 29, appeared in 54 games with the Twins and batted .213/.260/.384 with seven doubles, three triples, five home runs and 20 RBIs in 177 plate appearances. He's a career .235/.297/.411 hitter in parts of five major league seasons.
The Yankees selected Cave in the sixth round of the 2011 draft out of Kecoughtan High School in Hampton, Va. The Reds chose him in the 2015 Rule 5 draft and returned him on April 5, 2016. The Yankees traded Cave to the Twins on March 16, 2018 for pitcher Luis Gil.