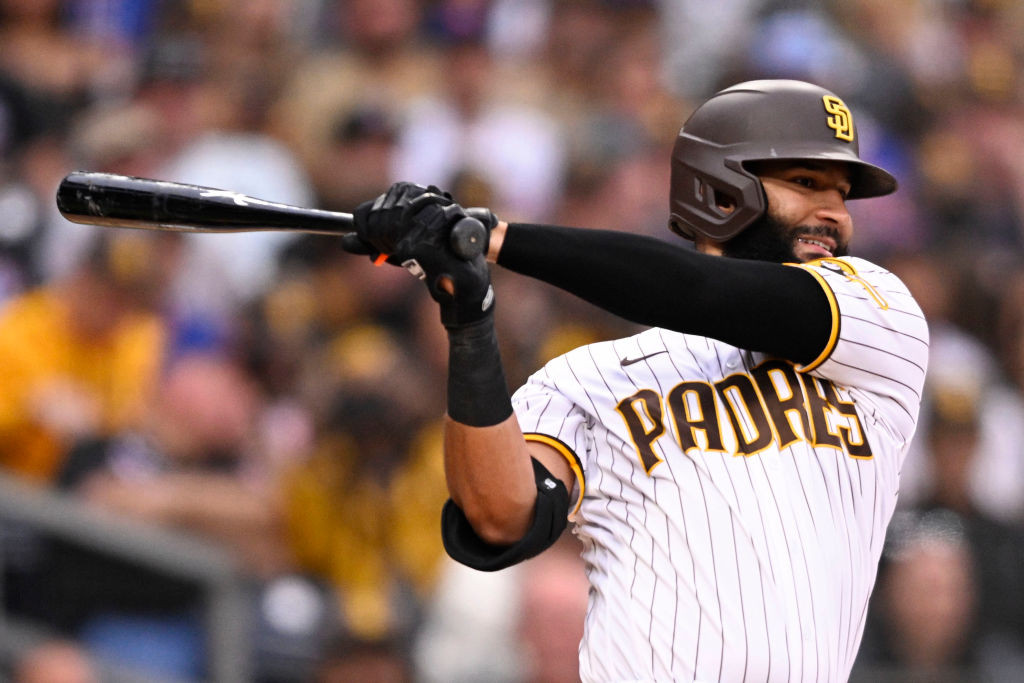 SAN DIEGO – The Orioles are deepening their pool of left-handed-hitting corner outfielders.
Nomar Mazara signed a minor league contract this morning, providing more competition in camp for a role that's been defined as a priority at the Winter Meetings.
Mazara, 27, hit 79 home runs in four seasons with the Rangers beginning in 2016, when he finished fifth in voting for American League Rookie of the Year. He had 30 doubles and drove in 101 runs in 2017.
The White Sox acquired Mazara in a Dec. 10, 2019 trade for outfielder Steele Walker, who made his major league debut this year. The Orioles are Mazara's fourth organization since that day, including the 50 games he played for the Tigers in 2021 and 55 with the Padres this summer.
He's totaled six home runs since leaving the Rangers, who gave him a $5 million signing bonus as an international free agent out of the Dominican Republic.