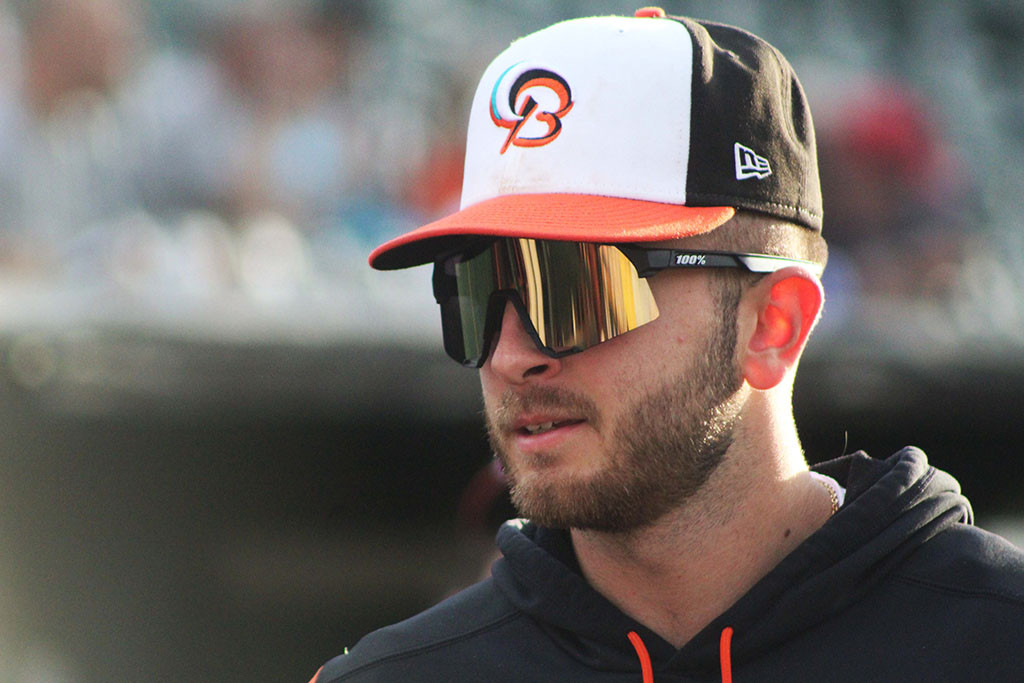 He could get lost in the shuffle a bit in a large group of Orioles prospects that had big seasons at the plate this year. Gunnar Henderson was named Baseball America's Player of the Year on the farm. Jordan Westburg was the Orioles' Player of the Year. Joey Ortiz had a big second half. Kyle Stowers got to Baltimore. Colton Cowser had a strong finish. Others made their marks.
Infielder Connor Norby is neither a top 100 prospect yet or a first-round draft pick. He doesn't have the size of so-called traditional sluggers. But no one on the O's farm hit more than his 29 homers this year. He ended the season hitting one more on the final day to win the O's farm homer title by two over Westburg.
"I feel like I've always had sneaky pop in a sense. I don't try to hit home runs. Every time I've tried to hit a home run, I never do. But I think my home runs came from putting good swings on a pitch," Norby said in a recent phone interview.
Norby is ranked as the Orioles No. 12 prospect by both Baseball America and MLBPipeline.com. And both outlets grade his hit tool over his power tool, which gets a just below average 45 grade.
But his power this year looked like more than 45.