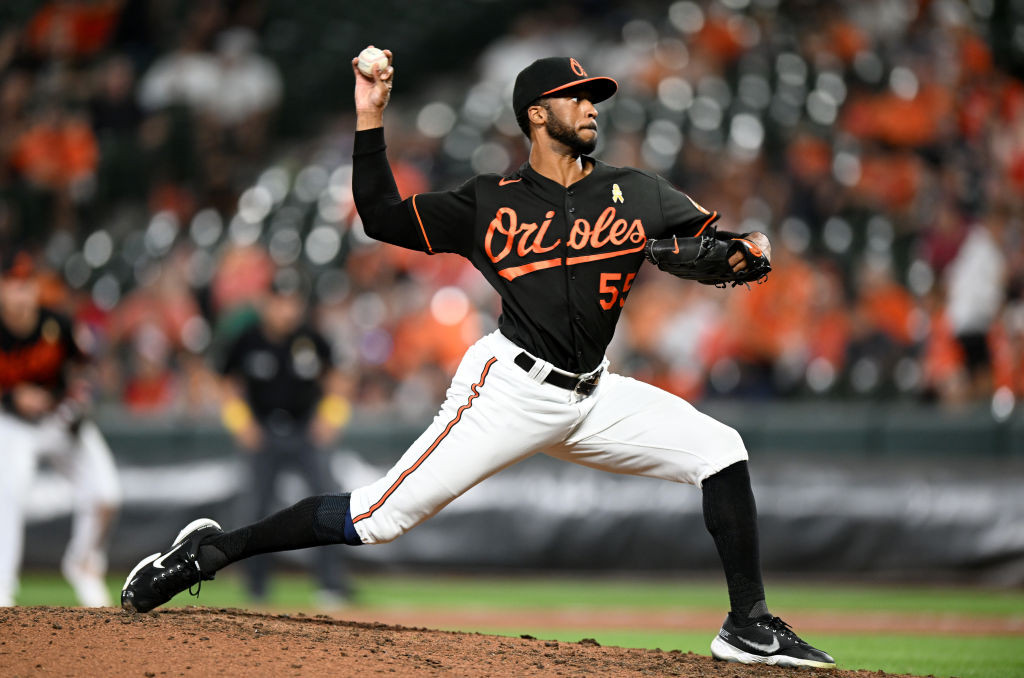 Dillon Tate wasn't expecting to make his earliest appearance in a game in more than a year last night. The bullpen phone rang with no outs in the fourth inning and two runners on base, and he grabbed his glove and a ball.
This wasn't playoff baseball, but it sure felt and sounded like it.
"It's just part of the job to be ready when your name is called," said Tate, who earned the win after allowing one run in 1 2/3 innings in the Orioles' 9-6 victory over the Blue Jays at Camden Yards.
Manager Brandon Hyde needed to keep the deficit at three runs and turned to one of his high-leverage relievers. Tate inherited runners on the corners, didn't let the Blue Jays expand their lead by performing a nifty escape act, and watched the Orioles score five times in the bottom half.
The bullpen covered the last six innings and the Orioles moved within 3 1/2 games of the last wild card spot.