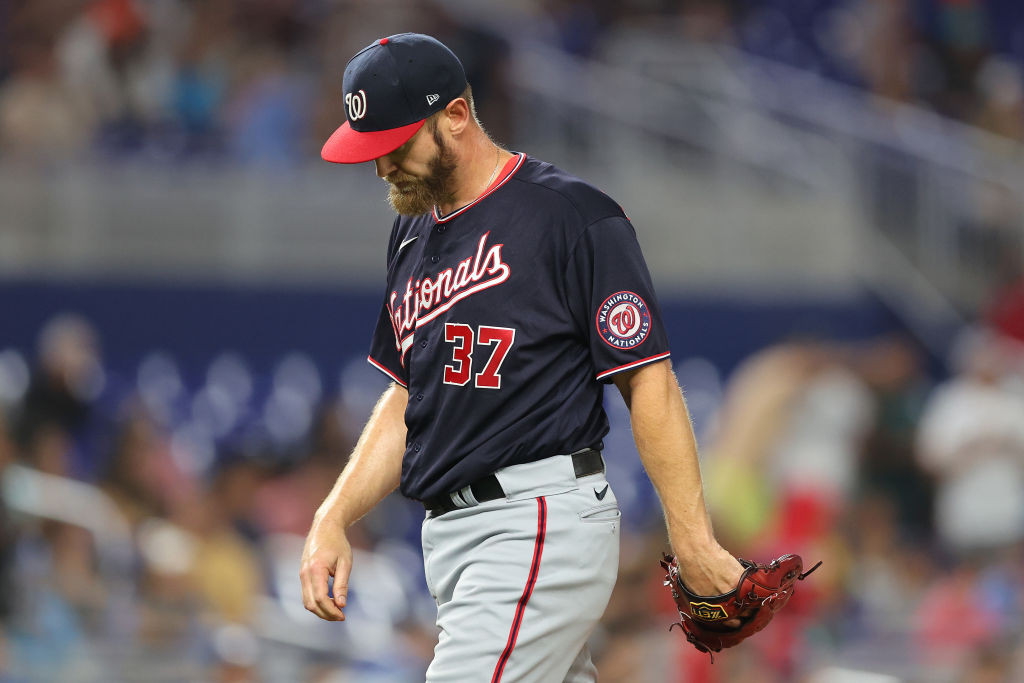 The Nationals set their 40-man roster for the offseason as required by Major League Baseball this afternoon, activating five players who had been on the 60-day injured list (including Stephen Strasburg) and designating minor league reliever Matt Cronin for assignment to clear the spot needed to get the organization down to the correct number.
With 41 players under club control but only 40 slots available now through Opening Day, the Nats decided to drop Cronin, a 26-year-old lefty who looked like he would be a part of the team's long-term plans entering this season but fell from grace following a rough season that ended in injury.
Cronin, a fourth-round pick in 2019, posted a 2.42 ERA and 1.096 WHIP in 48 games with Double-A Harrisburg and Triple-A Rochester in 2022. But he struggled to a 5.02 ERA and 1.884 WHIP this season in Rochester and had surgery in August for a herniated disc in his back.
Meanwhile, the emergence of Robert Garcia, Jose A. Ferrer and Joe La Sorsa this year left the Nationals with several left-handed options for next year's bullpen, further making Cronin expendable.
If Cronin goes unclaimed, he could be outrighted to the minors and remain in the organization, albeit no longer a member of the 40-man roster.