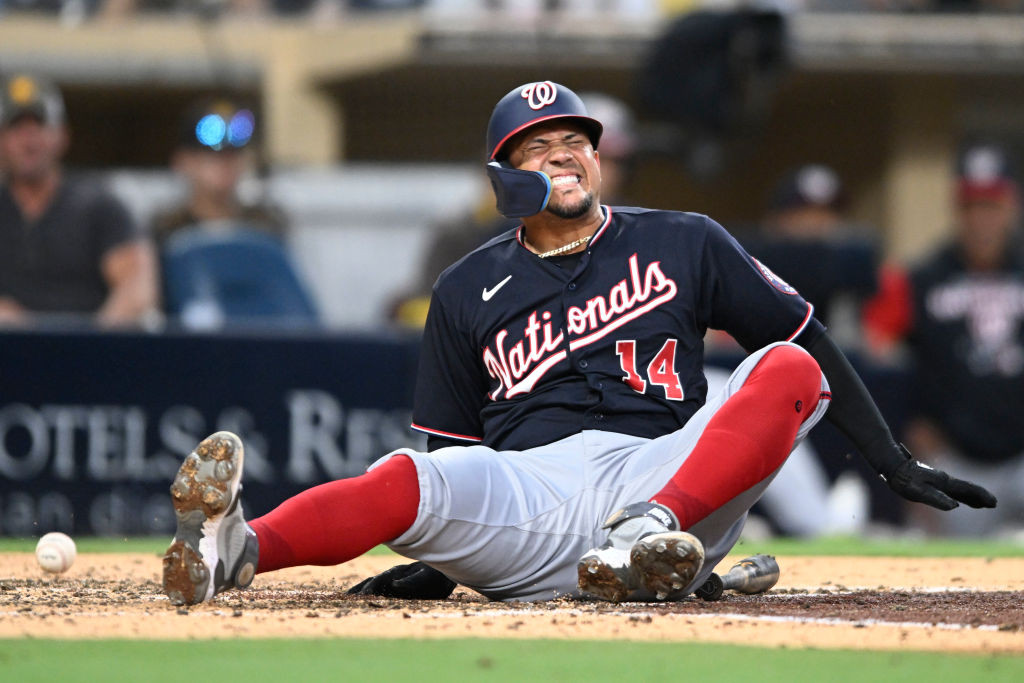 The Nationals have their utility man back in the dugout tonight, with Ildemaro Vargas activated from the 10-day injured list about 3 1/2 weeks after he jammed his left shoulder making a diving play in the field.
Vargas rejoins the team after a brief rehab stint with Triple-A Rochester, where he appeared in three games and went 1-for-10 at the plate.
"I watched some of his swings last night," manager Davey Martinez said. "I know he struck out, but he hit some balls hard. He felt good. He said he had no pain whatsoever."
The 31-year-old infielder hurt himself April 9 in Colorado when he jammed his shoulder while making a play at second base against the Rockies. He finished the game but was in significant pain the following day, so the Nationals placed him on the IL and called up Jeter Downs to fill his role on the bench.
Downs, 24, wound up appearing in only one game during his three weeks on the big league roster, and that came late in Saturday night's blowout loss to the Pirates. A onetime top prospect of the Dodgers and Red Sox, he was claimed off waivers this winter by the Nationals, who intended to have him play every day at Triple-A and see if he could recapture the form that made him so coveted he was a key piece in the trade that sent Mookie Betts from Boston to Los Angeles.