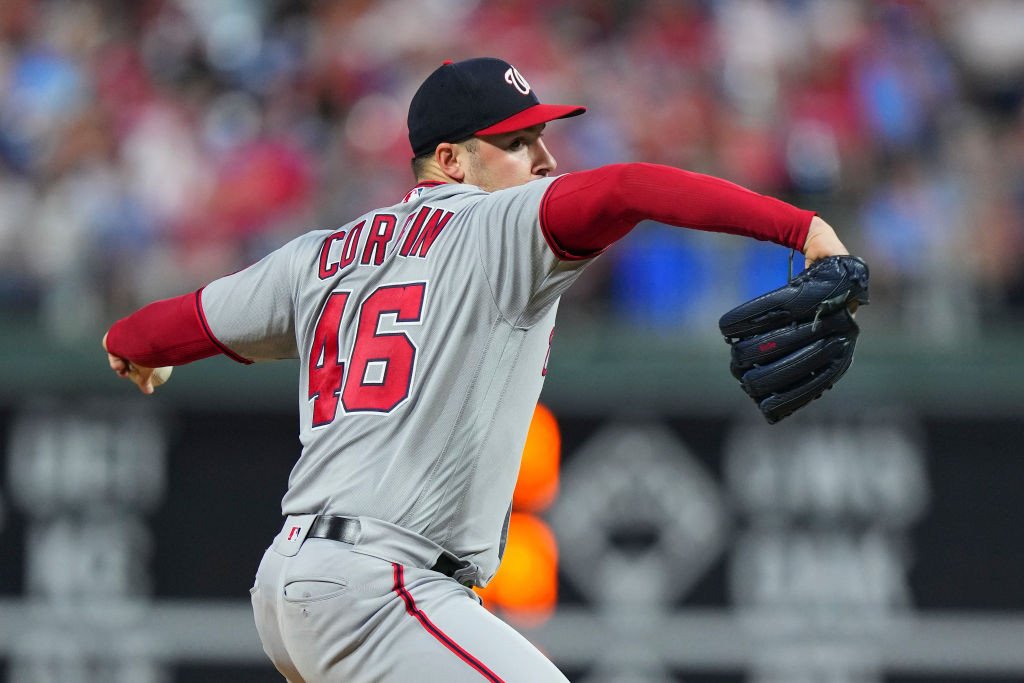 WEST PALM BEACH, Fla. – All of the decisions, for the most part, have already been made. There's not much-left anyone can do to make or break his chances of making the Opening Day roster.
So consider tonight's penultimate Grapefruit League game – a 6-1 loss to the Astros – a true exhibition, one in which the only real goal was to play nine innings, get any necessary work in and avoid injury.
The Nationals accomplished all of that, so who cares about the end result? (Though it does leave them with a tenuous 12-11-2 record heading into Sunday's finale, needing a win over the Marlins to finish the spring over .500.)
Patrick Corbin, whose next start in five days will kick off the regular season, did what he needed to do in his final tune-up. The left-hander, who had already been stretched out to six innings in his previous outing, was held to four innings and 60 pitches. He allowed four runs (three earned) on six hits, making a couple of mistakes but also victimized by some shaky defense behind him.
"I felt command was pretty good," he said. "Maybe a couple pitches were up, but I got some swings-and-misses on changeups and sliders. Overall, I felt pretty good. I've just got to throw another bullpen coming up and then get ready for the first game."