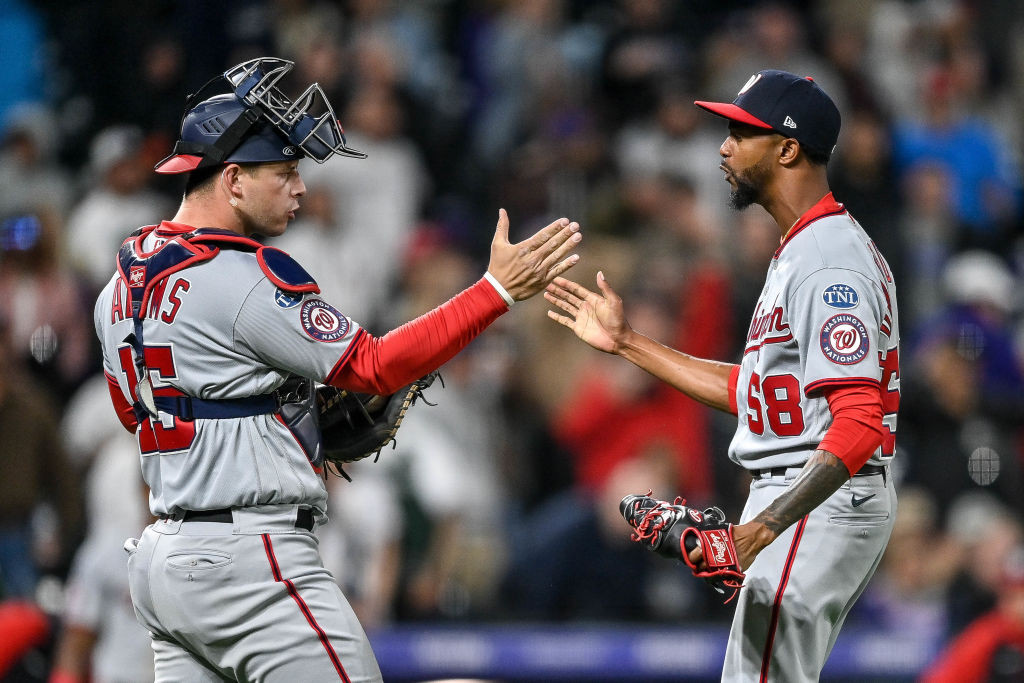 DENVER – As he mapped out his bullpen plan for Saturday night's game, Nationals manager Davey Martinez knew he wanted to use Hunter Harvey to get out of a jam (which proved to come in the sixth inning). He knew he wanted Kyle Finnegan to face the top of the Rockies lineup (which happened to come in the eighth). And he knew he wanted Anthony Banda to face a string of lefties (which happened to be due up in the ninth).
Everything seemed to be going according to plan, until Banda took the mound for the bottom of the ninth with a 7-2 lead and couldn't retire any of the three batters he faced, with Mike Moustakas blasting a two-run homer on the 10th pitch of his at-bat.
So now Martinez was left to summon the only remaining experienced late-inning arm in his bullpen: Carl Edwards Jr., who was thrust into an unexpected save situation.
"We mapped it out," Martinez said afterward. "One, we wanted to get Finnegan back in there and get him some more work. He's still searching a little bit with his mechanics. He threw the ball a lot better. He was able to throw the ball inside, get a ground ball, we turned a double play. And then we had the matchups with Banda, all lefties. It just didn't work out. We had CJ as well. It was just one of those days here."
It was one of those days that are all too common at Coors Field, but it did still have a happy ending for the Nationals. Despite giving up three hits and allowing two more runs to score while he was on the mound, Edwards gutted his way through the bottom of the ninth and struck out Kris Bryant to end the game with the tying runner in scoring position, the Nats surviving with a 7-6 victory.