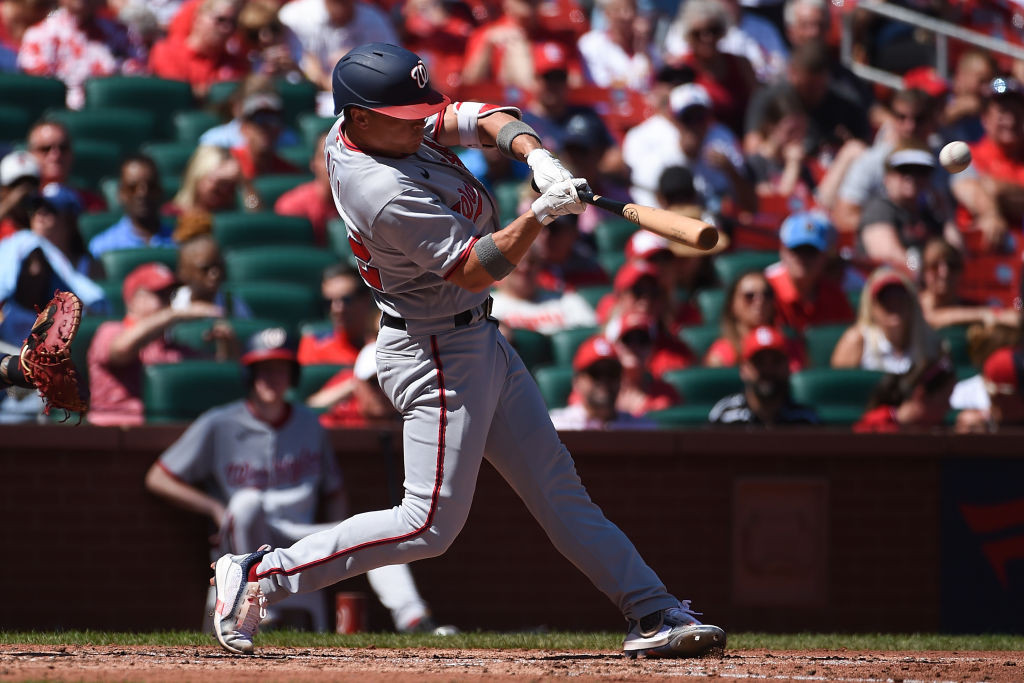 JUPITER, Fla. – The Nationals made three more cuts this morning, narrowing their options for the final spot on the bench to three players and the competition for four available spots in the bullpen to eight healthy arms.
Outfielder Stone Garrett and left-hander Jose Ferrer were optioned to Triple-A Rochester, with infielder Leonel Valera reassigned to minor league camp.
Those moves leave 32 healthy players in major league camp, so six more must be cut before the Opening Day roster is set next week.
Garrett's demotion to Rochester finalized what already had become clear over the course of the spring: Alex Call will make the club as the fourth outfielder. The 28-year-old has been the Nationals' most consistent hitter in Grapefruit League play, entering today's game batting .333 (13-for-39) with four doubles, four RBI and six walks.
"He's done really well," manager Davey Martinez said. "I like him. He's a pesky guy, and he put together some good at-bats this spring. I know he can do that. When we got him last year, that's something we liked about him. He'll accept his walks. He has long ABs. And he puts the ball in play."