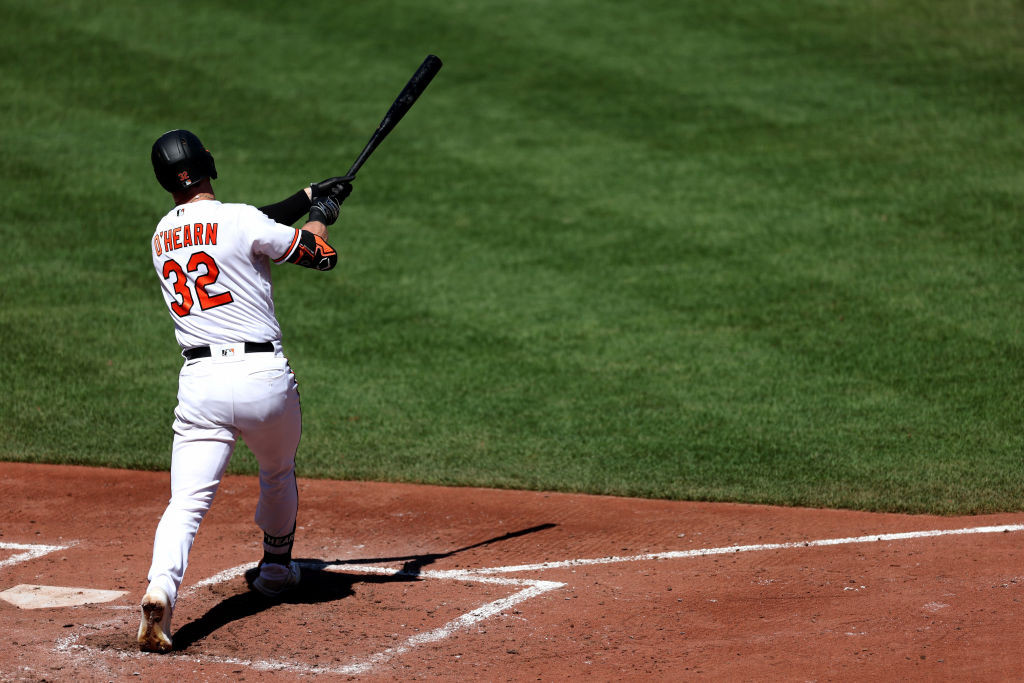 ATLANTA – The decision after Thursday's game to option Ryan O'Hearn to Triple-A Norfolk takes away a true backup first baseman on the Orioles' roster.
O'Hearn was bumped by new catcher Luis Torrens, acquired from the Cubs this week for cash considerations.
"Ryan did a great job for us," said manager Brandon Hyde. "That was tough to say goodbye. Might just be short term. We'll see. But did a really good job for us in the role that he was in when he was here, so expect to see him back at some point."
Hyde might be thinking a little outside the box to give Ryan Mountcastle an occasional break.
James McCann played an inning at first base this week in Kansas City and made six starts with the Mets. Adley Rutschman played first in college and the minors but not with the Orioles. Anthony Santander keeps taking ground balls at first and got some reps in spring training, but his last real game experience was in 2016 with Single-A Lynchburg.