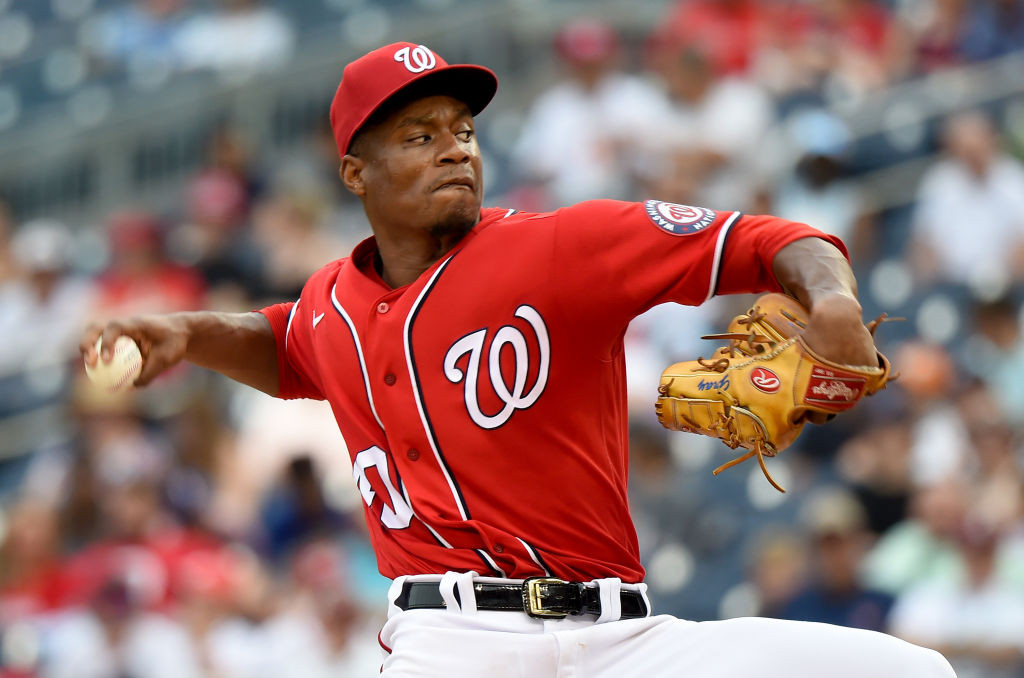 At this point, all you can ask as a Nationals fan is to see as many young potential building blocks as possible on the field at the same time. So that makes tonight's series opener against the Cubs potentially a good night for everyone. That's because Josiah Gray is on the mound. Keibert Ruiz is behind the plate. And CJ Abrams is starting at shortstop.
The Nats officially called up Abrams today, placing Luis García on the 10-day injured list with a left groin strain. The 21-year-old becomes the first of the five prospects acquired from the Padres in the Juan Soto-Josh Bell trade to play here in D.C., and expectations will be high for him to show us a glimpse of his potential game tonight.
It's also a big start for Gray, who faces the Cubs for the second start in a row. The young right-hander had success at Wrigley Field throwing fastballs down in the zone more than he typically does, even though he still surrendered one home run in the seventh inning after six scoreless frames. Can he take that same approach and enjoy success again, or does he need to change anything up?
CHICAGO CUBS at WASHINGTON NATIONALS
Where: Nationals Park
Gametime: 7:05 p.m. EDT
TV: MASN2, MLB.tv
Radio: 106.7 FM, MLB.com
Weather: Cloudy, 72 degrees, wind 5 mph in from right field
NATIONALS
2B César Hernández
RF Joey Meneses
1B Luke Voit
LF Yadiel Hernandez
DH Nelson Cruz
C Keibert Ruiz
SS CJ Abrams
CF Lane Thomas
3B Ildemaro Vargas