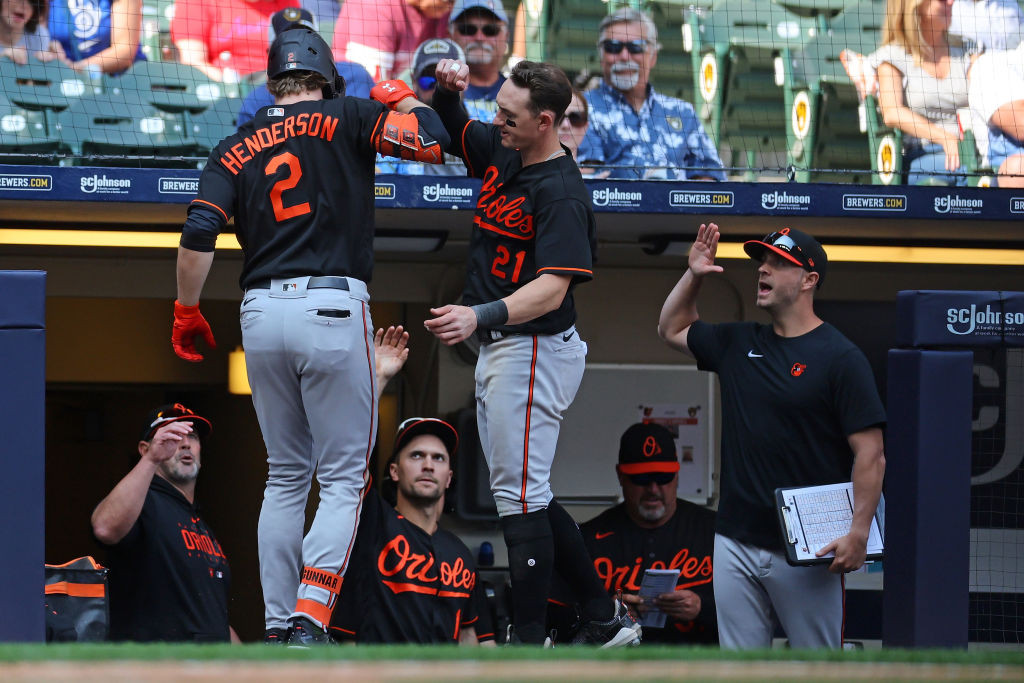 He had an OPS of .659 at the end of April, but going into the weekend series with Kansas City, rookie Gunnar Henderson's OPS was up to .732, which put him five percent above the league average OPS for the year. He has certainly made positive strides on offense in recent weeks with an OPS of .790 since May 1 as this weekend began.
Henderson recently made a choice to, in a sense, expand his zone a bit and be more aggressive at times early in the count. Even against a non-strike. It worked for him Thursday at Milwaukee when he got a pitch up in the zone in the eighth-inning off Brewers reliever Peter Strzelecki. It was a fastball that was just out of the strike zone on the first pitch and soon after that ball was just out of the ballpark. A huge go-ahead two-run homer to left he hit 98 mph off the bat.
The blast in Milwaukee was his second go-ahead homer in the seventh inning or later on the road trip.
"Yeah, there are times when I've been too passive," Henderson told me during the road trip. "Just, I've had times recently where I've been starting to swing earlier in counts if it's in the area that I want to go and do damage with. That has helped me and if you get contact earlier in the counts, you also limit strikeouts. A big thing has been learning how to be aggressive, but not too aggressive."
"Definitely boosting it (my confidence) and glad to help the team in that situation. Looking forward to getting everything rolling again.