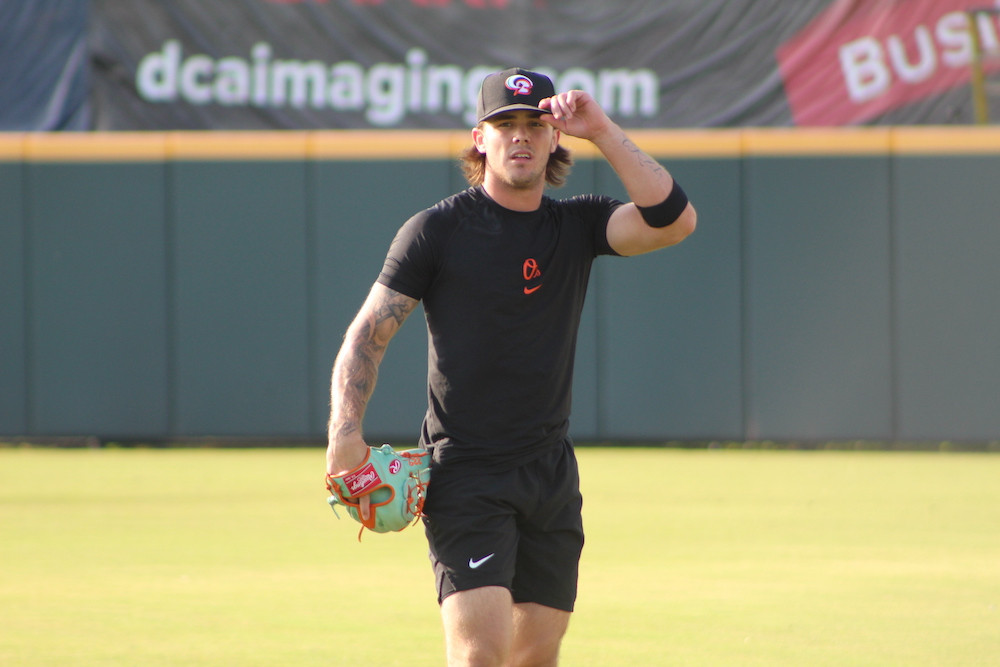 ST. PETERSBURG, Fla. – Left-hander DL Hall is joining the Orioles later today in St. Petersburg, Fla., with the expectation that he's going on the active roster prior to Saturday afternoon's game.
Manager Brandon Hyde said during his media dugout scrum that Hall is "going to be in the traveling party."
"We're going to get through tonight's game and see where we are from there," he said.
Hall, the No. 4 prospect in the system per MLBPipeline.com, has posted a 4.76 ERA and 1.486 WHIP in 18 starts with Triple-A Norfolk. He's walked 44 batters in 70 innings but also struck out 114.
The Orioles haven't confirmed when Hall, 23, joins the pitching staff after he left the Tides, who are in Rochester. Also pending is what Hall's role will be upon his arrival, whether he makes any starts or works out of the bullpen during a pennant race.