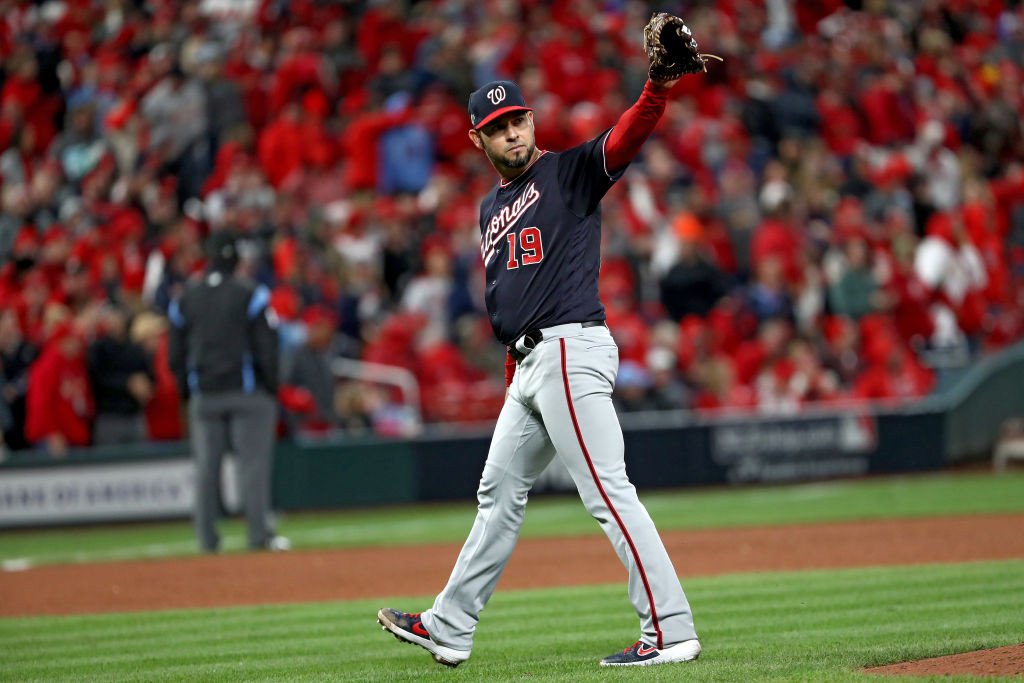 MIAMI – Aníbal Sánchez's career was one that was well traveled. Sixteen major league seasons brought him many personal accomplishments, which all led to the ultimate prize in his last true full campaign.
So when the 39-year-old finally made the decision to retire and he sat down to write out his announcement before posting it on his Instagram account, he had a lot to look back on and be proud of.
"I think just yesterday when I post my (announcement) and I noticed everybody that I'm retiring, I saw 17 years pass in two minutes and a half. It was incredible," Sánchez said Wednesday afternoon in the Nationals dugout at loanDepot Park with media members from both Washington and Miami surrounding him and his family looking on. "Sounds easy, but it's not like that. The most thing that I'm proud of me through my whole career, I past bad moments and I had always the power to come back and keep going in my career."
Sánchez retired after 16 major league seasons. He spent parts of seven with the Marlins, parts of six with the Tigers, one with the Braves and the last three with the Nationals. He is the owner of a no-hitter, one of the most impressive postseason performances in history and a World Series championship ring.
"I think for me, every single day I come to the field and most of the things that I say to the guys is just working hard," he said. "It's a sport for everybody else, but it's work and a job for us. So take it serious, work hard and we're going to have time for everything. For having fun, for working out, for preparing our game, for being outside and making it a good show for the fans and also make some wins for the team."