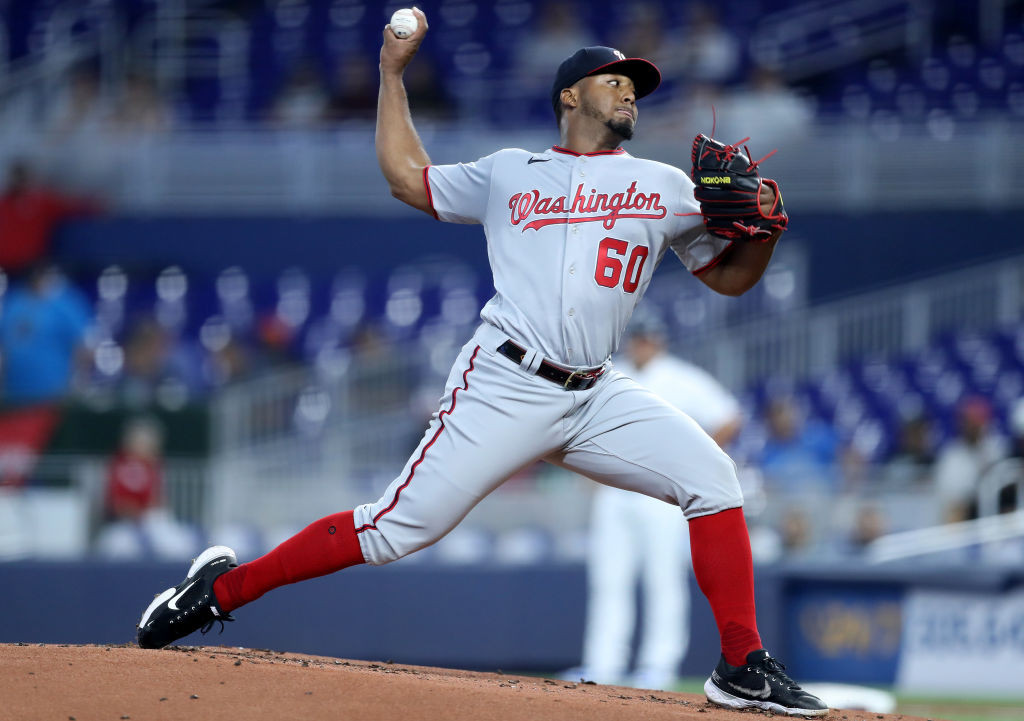 JUPITER, Fla. – Things are starting to heat up at Nationals spring training as today is the first of 20 straight days with games before the end of camp.
With no more off-days before the team departs for D.C. and a handful of players away from camp over the next few weeks to participate in the World Baseball Classic, the Nationals need to start ramping up their regulars. That means less playing time for younger players who were longshots to make the team anyways.
The Nationals announced their first round of cuts this morning, removing 14 players from major league spring training.
Right-hander Joan Adon was optioned to Triple-A Rochester, and nine players were reassigned to minor league camp: right-handers Zach Brzykcy, Gerardo Carrillo, Anthony Castro, Tommy Romero and Jackson Tetreault; left-handers Alberto Baldonado, Evan Lee, Francisco Perez; catcher Brady Lindsly; infielders Lucius Fox and Erick Mejia; and outfielders Yasel Antuna, Donovan Casey and Derek Hill.
Brzykcy (forearm), Hill (hamstring) and Tetreault (scapula) are rehabbing injuries.