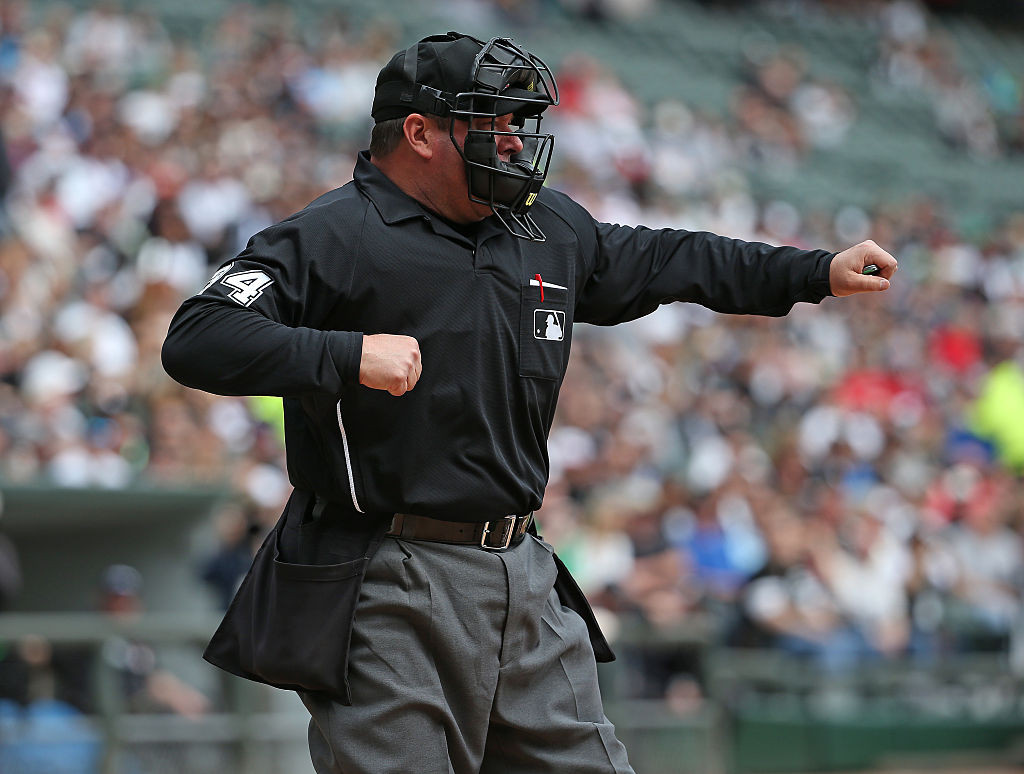 The automated balls and strikes system, known as ABS, is reportedly coming to all of Triple-A Baseball for the 2023 season. It is fair to assume this means the next stop could be the Major Leagues for the ABS system.
This is not necessarily a "robo-ump" system as some have called it and there will still be an umpire behind the plate on every pitch. But on pitches where a batter doesn't swing, the ABS system and not the plate ump will determine whether the pitch was a ball or strike. My understand is the umpire wears an earpiece and gets the call. If it's a strike he raises his arm as plate umpires have always done and a strike is called, although it would be the ABS system that determined that and not the ump.
The home plate umpire is still there to make those ABS calls known and also for checked swing calls and plays at the plate, etc.
According to this Jan. 12 story reported by ESPN (subscription may be required), the electronic strikezone will be used in all 30 Triple-A parks this season to include, of course Norfolk's Harbor Park, the home of the Orioles' Triple-A Norfolk Tides club. The report indicated half the Triple-A games will use the full ABS system for every pitch and half will use a challenge system that MLB also could implement one day. Under that system teams get three challenges a game, for pitchers and hitters. They can challenge a called pitch and ABS will determine ball or strike. If the challenging team is correct, they retain that challenge. If not, they lose it and are down to two remaining.
A twitter question I got raised an interesting point – will Harbor Park use the ABS system or the challenge system? Well, my understanding is it is likely all parks will use both, so all 30 Triple-A teams at home play about half the games with full ABS and half using the challenge system.