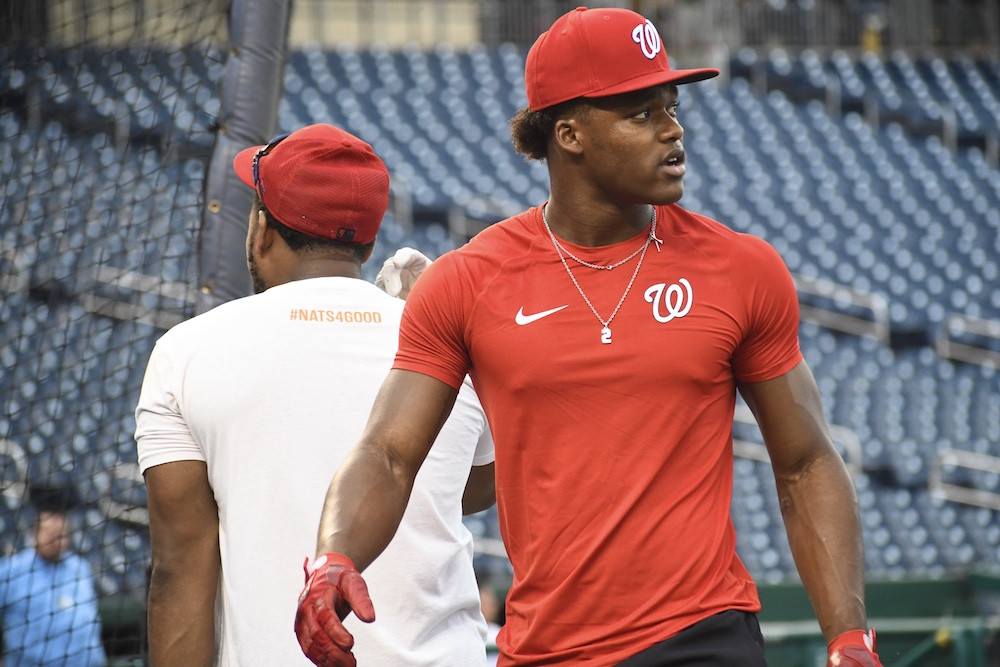 Try not to get too excited, but it's hard not to take notice of some impressive debuts for a couple of the newest Nationals prospects.
Elijah Green homered in his professional debut and Jarlin Susana struck out four in his Nats farm debut at the Rookie-level Florida Complex League this afternoon.
Green, the No. 5 overall pick in last month's MLB Draft, sent the second pitch of his second at-bat over the left-field wall of one of the back fields at The Ballpark of the Palm Beaches in West Palm Beach, Fla.
The right-handed hitter with a 6-foot-3, 225-pound frame at the age of 18 was scouted as a five-tool player with tremendous upside heading into the draft. On the 20-80 grading scale, he already is rated with 60 power and 70 speed.
Green played center field and hit third for the FCL Nationals. He struck out looking on three pitches in his first at-bat (at least according to the MiLB.com box score) and finished 1-for-4 with the home run and three strikeouts in his first professional game.