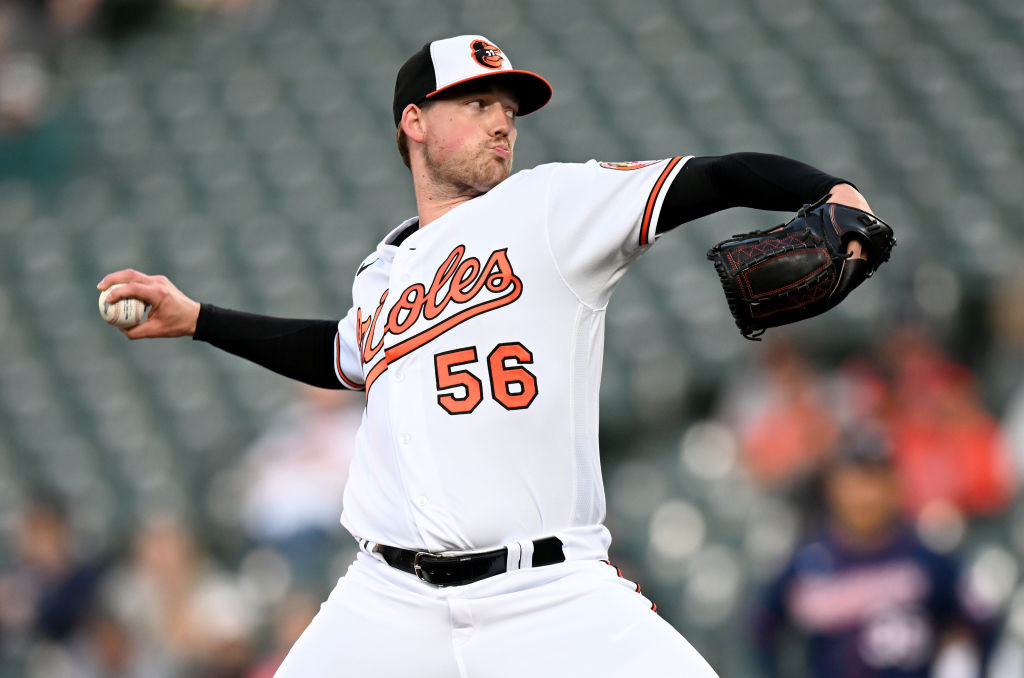 ARLINGTON, Tex. – The Orioles starting rotation, which covered just 12 innings in three games at Boston to start the year, got another short start today. But this one had nothing to do with the pitcher's performance.
Right-hander Kyle Bradish, who went 4-7 with a 4.90 ERA last season, took a line drive off his right foot. One-time O's draft pick Jonan Heim drilled the comebacker at 104 mph. It knocked Bradish off his feet and out of this game. The ball was hit so hard it caromed to first baseman Ryan Mountcastle who recorded an out on the play.
Lefty reliever Danny Coulombe hurried into the game and faced a second and third, two outs situation. And he struck out lefty-hitting Brad Miller on a slider to keep the game 0-0 to end the second inning.
The O's had big hopes this year for Bradish, in large part to his strong finish to the 2022 season. Over his last 13 starts of the year, beginning in late July, he went 3-3 with a 3.28 ERA. In his last eight starts, he threw four quality starts, going 3-2 with a 2.76 ERA and .500 OPS against.
In Boston, Opening Day starter Kyle Gibson's five innings was the longest outing by the rotation, which allowed 20 hits and 15 runs over 12 innings. That forced the O's bullpen to throw 13 2/3 innings in that series and they will be needed heavily again tonight.