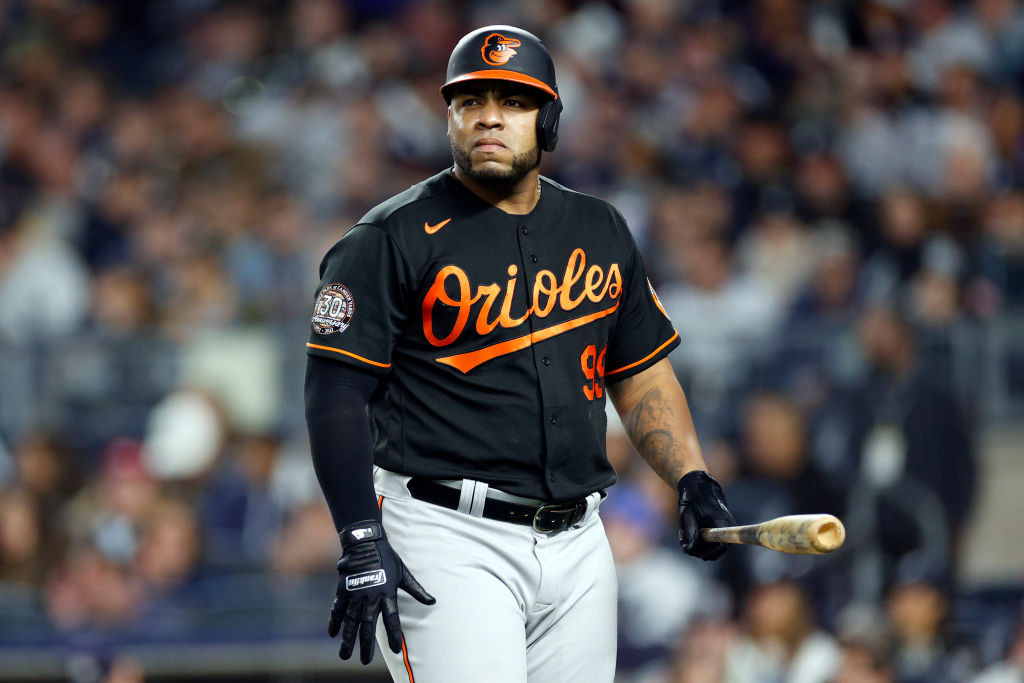 One of the responsibilities of being a fan is also serving as armchair general manager. The pay's lousy but one of the perks is you can't be fired.
Not everyone is going to fit in the dugout. Someone has to move up to the suites and make the hard roster decisions.
I have three questions for you to consider.
Would you re-sign Jesús Aguilar?
Aguilar sneaked into the trade deadline craziness on Aug. 31, the unexpected guest knocking on your door, when the Orioles signed him as a free agent after his release by the Marlins four days earlier.
The Orioles saw an opportunity to grab a power bat and included him on their expanded roster. He was an All-Star with the Brewers in 2018 while hitting 35 home runs and finishing with 108 RBIs and an .890 OPS. He had 22 homers and 93 RBIs with the Marlins in 2021.