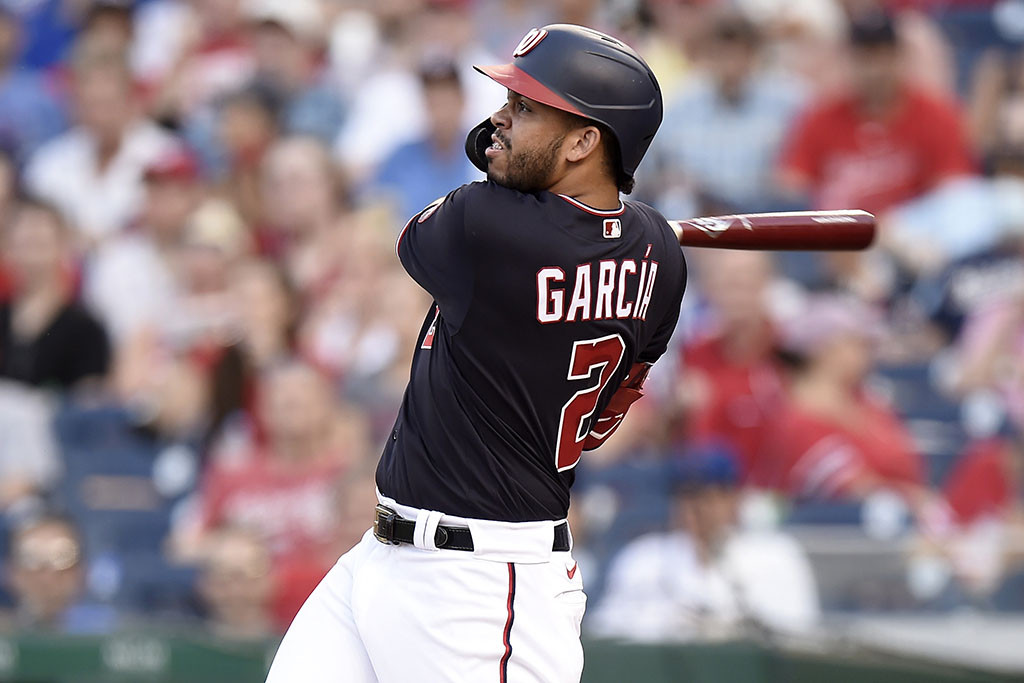 While the Nationals were an early rainout due to inclement weather forecasted for their series opener against the Diamondbacks, there was some news in the minor league system on Monday.
Luis García was named the International League Player of the Week for the week of April 11-17.
Optioned to Triple-A Rochester during the last week of spring training, García has been on a tear to start the season for the Red Wings. Over six games last week, the 21-year-old went 14-for-27 for a .519 batting average and 1.370 OPS while recording five extra-base hits, five RBIs and nine runs scored.
He's slashing .377/.411/.623 with an 1.034 OPS, two home runs, seven RBIs and three walks over 12 games to start the season at Rochester. In the field, he has played 10 games at shortstop (where he has committed four errors) and two games at second base.
In 110 career big league games between 2020-21, García slashed .254/.285/.395 with a .680 OPS, 24 doubles, two triples, six homers, 22 RBIs and 11 walks.