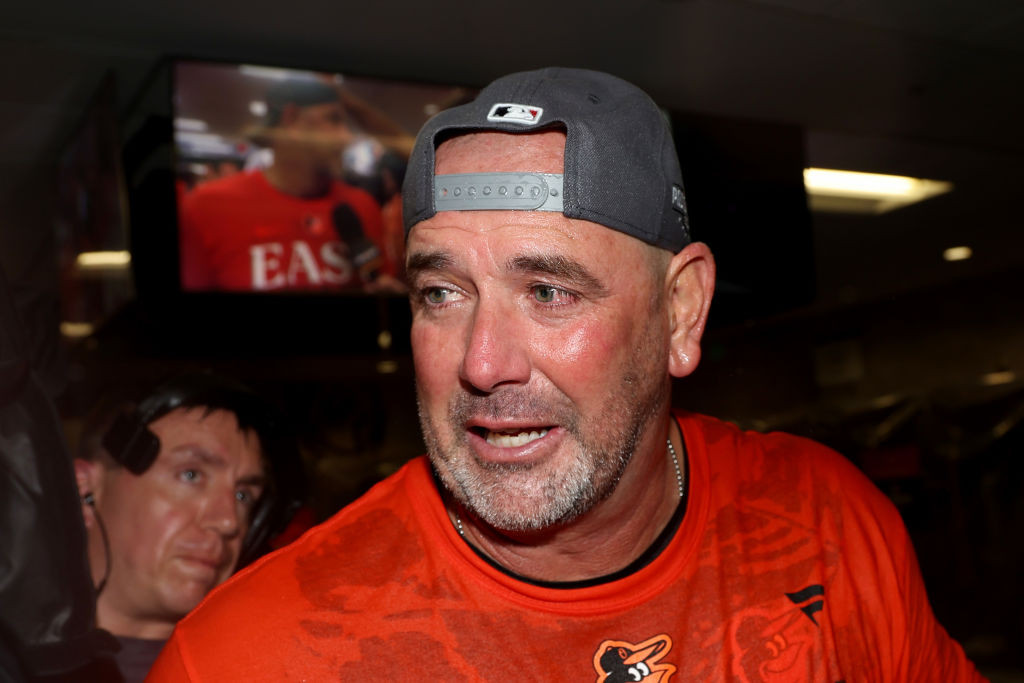 We didn't need to see the Orioles take their magic number from one to zero to know that Brandon Hyde is the right manager for this team. That should have been apparent well before last night.
But after the Orioles won the AL East with a 2-0 victory over Boston and Hyde had been doused in the clubhouse, he made his way to the interview room where he was asked this question – how does it feel to not only be the manager who saw this team through the rebuild, but to still be here when they won the division?
Hyde was not a caretaker during all the losing only to watch someone else take his guys and win. He did that.
"It means a lot," said Hyde. "(Executive vice president and general manager) Mike (Elias) told me that he was hiring me and said, 'I'm not hiring you to replace you when we get more talented.' He held true to that.
"He was way more patient, honestly those first few years, than I was. I took losses hard and knew we weren't as talented as other teams. I felt bad for the guys in the clubhouse, and it beats you up. Mike showed great patience. And understood the plan was in place. And he drafted extremely well and got more talent in this organization like he said he was going to. And you are seeing it now.