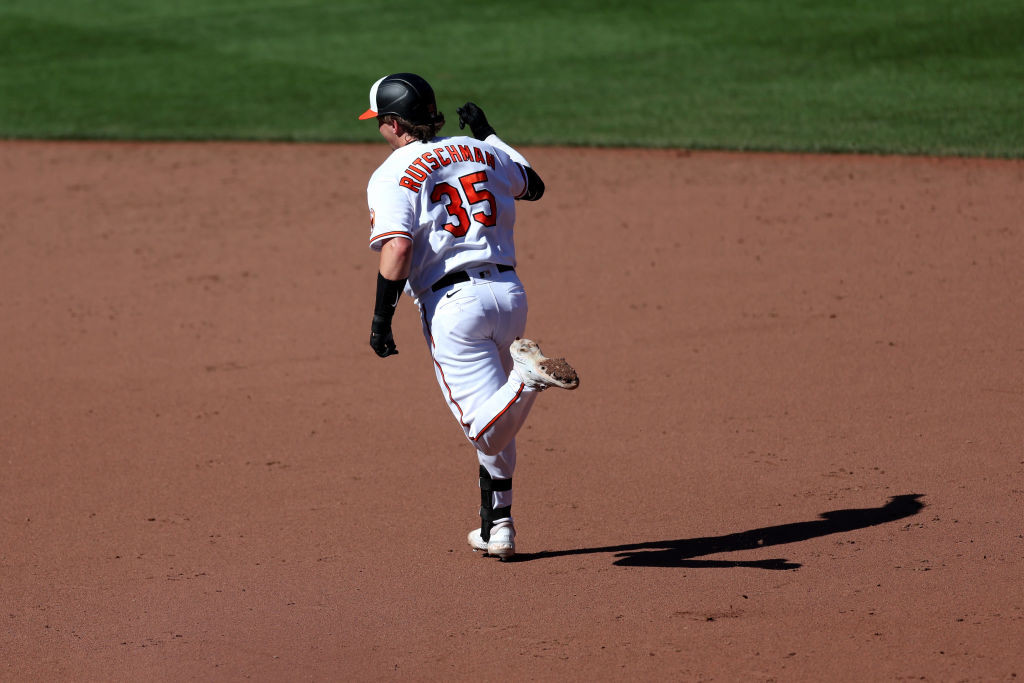 TORONTO – Perhaps it is fitting that on the one-year anniversary of catcher Adley Rutschman's arrival in the majors, the Orioles have a chance to sweep the Blue Jays at Rogers Centre.
The day they selected him No. 1 overall in the 2019 MLB Draft - Mike Elias' first O's draft pick - greatness was predicted. Pretty much expected. 
Rutschman has delivered a lot to this team and its fanbase and is one of many big reasons teams like Toronto now realize this is not close to those 115-loss Orioles anymore. 
On May 21, 2022 he was called up by the Orioles and played in his first major league game. Since that day, the O's, already trending up as a team when he got there, have trended up even more.
They are a winning team, a contending team and a team that has the second-best record in all of MLB. Not bad for a club which did in fact lose 115 in 2018 and 110 in 2021.