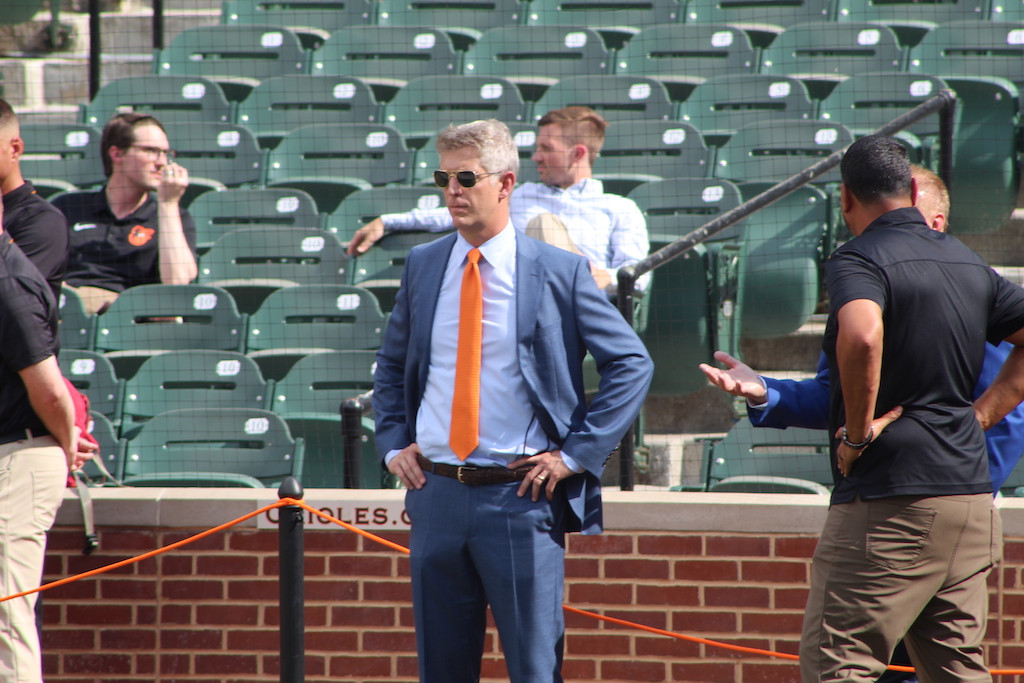 As the MLB Draft resumed today the Orioles selected University of Washington right-handed pitcher Kiefer Lord in the third round at No. 86 overall. He is the second pitcher the Orioles have taken among their first four picks to start this draft. 
The O's have nine picks today in rounds three through 10. Their No. 100 overall pick is a compensation pick for not signing a third-round pick last year in pitcher Nolan McLean from Oklahoma State. He was today selected No. 91 overall by the Mets. 
Last night the Orioles selected Vanderbilt outfielder Enrique Bradfield Jr. with their No. 17 overall pick. They added North Carolina third baseman/outfielder Mac Horvath in round two with pick No. 53. They drafted Florida State pitcher Jackson Baumeister with a competitive balance pick that was No. 63 overall. He becomes the highest-drafted pitcher by overall selection in the now five drafts under executive vice president and general manager Mike Elias.
Click here for more on the Day One picks.
Here are the O's picks for today with listed slot amount for each.