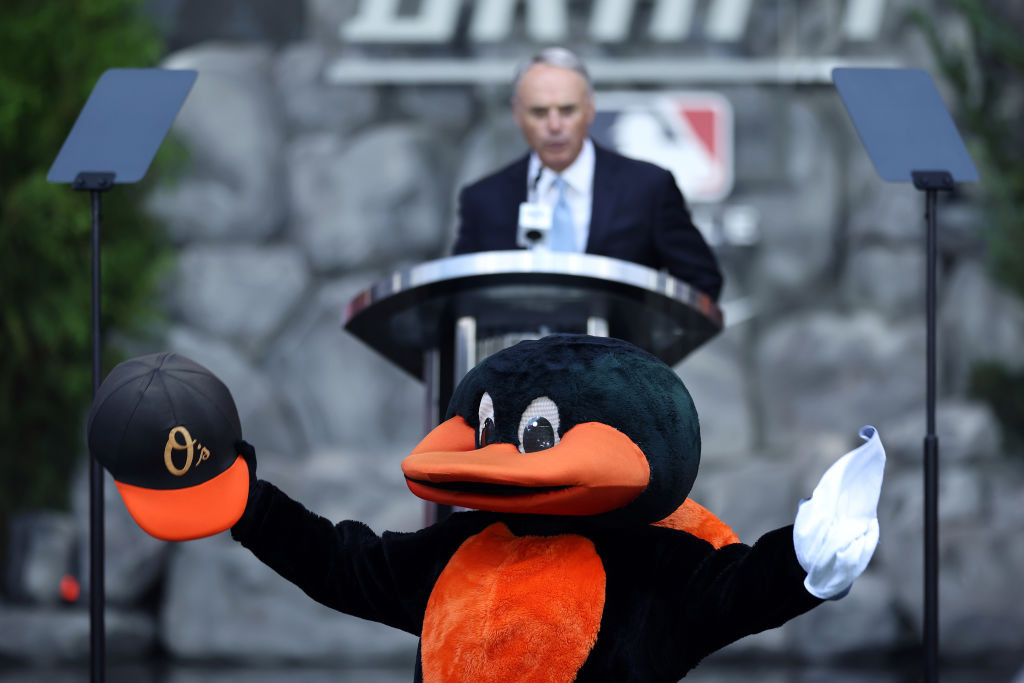 Orioles director of draft operations Brad Ciolek was excited to nab each of the 12 picks the club has made during the first two days of the MLB Draft. The Orioles selected seven pitchers and five outfielders through 10 rounds.
But one player that showed the club especially loud tools and did so in a pre-draft workout at Camden Yards was round five selection, UNC-Charlotte outfielder Jake Cunningham. The right-handed batter and thrower hit .267/.359/.519 this past season with 14 doubles, 11 homers and 41 RBIs. Ranked as the No. 140 draft prospect by Baseball America and No. 147 by MLBPipeline.com, he has hit 29 homers in 146 career college games.
"I think the one name that we were excited about getting him where we did - we're actually ecstatic about all these guys - is Jake Cunningham," said Ciolek. "He was on our radar last year at UNC-Charlotte. He is a tool shed. He has double plus raw power in BP. He is a plus runner and one of those guys that has instincts for center field.
"In a workout at Camden Yards leading up to the draft, he was up to 111 (exit velocity mph) with wood. So, we are very excited to get all these guys, but to get Jake where we got him, coming into the year he did battle some injuries, but we were excited to get Jake where we did."
You can take a look at this story posted yesterday for write ups on all the draft picks from Day 2 with a few more Ciolek quotes there as well.